In this interview Andrew Dickinson, MD of Jola, explains why his new automated Direct Routing proposition is big win for partners dabbling in the Microsoft Teams space.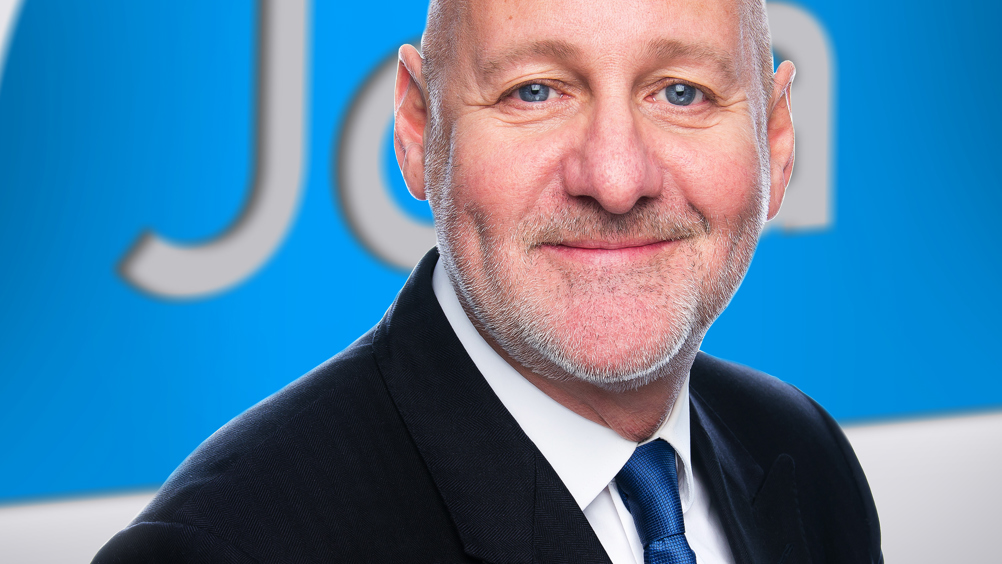 CBM: The recruitment hasn't seemed to have slowed down at Jola, why is this?!
Andrew Dickinson (AD): The growth has continued and we have hired six people since we went into lockdown in March. We have over 700 partners and sign 20 a month so we need account managers to look after them. We continue to launch two new products a month and we have also recruited product managers and software developers.
As staff are promoted, we have to backfill, and we have vacancies in provisioning and support as a result. Our apprenticeship programme has been a huge success. The standard of candidates in our area has been outstanding and this has really helped.
CBM: Your Teams proposition has evolved significantly since we last spoke, can you fill us in on the changes?
AD: We were the first to launch Teams Direct routing for the channel and we are constantly improving it. Many of our resellers' early customers were large global organisations and besides calling plans for UK customers wanting to make international calls, they also needed unlimited local call plans in other countries.
You can now make free local calls from 31 countries using Jola Direct Routing. We also offer free call-recording and a host of other features via our SIP platform. We realised early on that configuring Teams Direct Routing was very tricky, so we spent a lot of time automating the provisioning process.
CBM: Why is the automated Direct Routing proposition so significant for Channel? 
AD: Even if just as a defensive strategy, resellers want to be able to add Direct Routing to their hosted voice portfolio but not all are experienced with Microsoft and PowerShell. Even accredited Microsoft partners find it difficult and time consuming, and for a few pounds a month, they question if it's worth the hassle.
Jola has the only fully automated provisioning system for Teams DR. Jola partners only need administrative access to be able to add users in a few minutes.
CBM: Handsets for Teams? Surely everyone is now moving to software on laptops etc?
AD: I agree, and if you're locked in the spare room right now you probably haven't used a desk phone for months. However, some people still prefer a traditional desk phone, especially in the office. They like to be able to see at a glance who is free, and they get used to the more tactile mechanics of picking up and transferring calls. Our first three large Teams Direct Routing deals came with orders for Yealink handsets. I guess it takes all sorts!
CBM: You have recently launched a product for ISPs… how will this impact how you (and others) deliver their services in the 'new world' we are entering? 
AD: Last year Jola took the big step of becoming an eSIM MVNO. Soon businesses will probably only buy eSIM because it stops MNOs using high switching costs to skew commercial terms in their favour. However, eSIM is more than just an insurance policy. We buy mobile data wholesale in global markets, so prices are low. With 450 networks in 167 countries on every SIM, international rollouts are easy and site surveys unnecessary.
The big development recently has been to make this available to ISPs at Layer 2, or L2TP. ISPs have long recognised the value of being able to failover to a 'wireless' connection, but until now the problems have been speed, cost and configuration.
If an ISP is going to offer 4G back-up on any connection it has to be cheap and it has to be fast enough to at least handle the end users' critical applications. Most importantly all the IP addresses must transfer seamlessly to the back-up connection without the need for reconfiguration or additional equipment.
Jola partners can crossconnect into our data centres at layer 2. Thereafter they only need to put a SIM in their customers' routers for it to work. Normal operating costs are only a few pounds a site and we have ways to mitigate overages in the event of network failures. The service operates in the same way in 167 countries.