Last June saw the UK public make the momentous decision to leave the EU after what seemed like a never ending campaign between the Bremainers and Brexiteers. The aftermath saw David Cameron step down as PM and Theresa May pick up the unenviable position to transition Britain through unchartered territory. However, what kind of impact is the Channel feeling six months on? David Dungay investigates.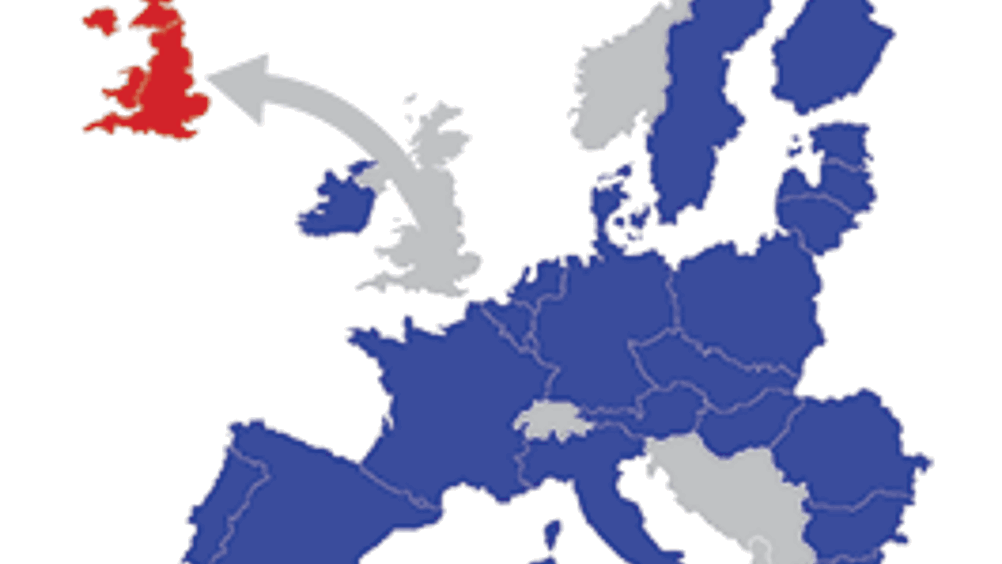 "Brexit Means Brexit"
According to Theresa May we are going and there are no two ways about it. However, although we know we are definitely leaving very little has emerged as to what a post-Brexit Britain will look like. The major issues which will have the biggest impact on business is probably whether we manage to retain our access to the single market. Unfortunately, in a fashion similar to that of a jilted spouse, the rest of the EU is being a bit frosty when it comes to letting us have access to the kids.
We are looking at either a "hard" Brexit or a "soft" Brexit. In the first scenario the UK would completely refuse to compromise on big issues like free movement of people, leave the single market and would be treated like any other country outside of Europe with new trade rules.
The softer stance could include some sort of partial membership to Europe in return for a degree of free movement of people. The two-year negotiations are underway and as I write Boris is currently in the US initiating a new trade deal conversation with a country going through its own share of political turmoil right now.
Currency Fluctuations
It would seem every time Theresa May opens her mouth we get a fluctuation in the value of the pound, mostly in the wrong direction. These fluctuations seem to be having the most short term impact on the Channel that source equipment from vendors based abroad. In the initial aftermath HP, Dell, Microsoft, Fujitsu and Lenovo were among those that hiked prices for those buying services in pounds. As we move further into 2017 the market is bracing itself for more rises from those that have yet to adjust to the flagging pound.

So how has that impacted the Channel? Paul Gibbs, Sales Director at TelcoSwitch said "Many of the fears post referendum fortunately have not materialised however there have been two main factors that have already resulted in change within the TelcoSwitch business. The first and biggest factor of Brexit has been the change in the Dollar rate as this has forced us to increase our prices in line with the increase we have seen from our hardware suppliers.
We have tried to lessen the blow by only increasing our up front pricing model. We have seen our purchase price on hardware increase by more than 20% but have presently only chosen to increase the up-front costs."
Joe Townley, CEO of reseller Townley Group commented "We have received some price increases from the likes of Mitel and Avaya who are having to increase the cost of their hardware due to the damaged value of the pound but this is a relatively minor inconvenience. Up until now we have had it good, prices have been exceptionally low and we have all maximised on it so I don't think a small increase here should affect anyone gravely. In turn, we have passed on small increases to end users but we have not seen this affect the decision making process and we operate across the full spectrum of SME. It is perhaps fortunate that we long ago moved to an opex model for hosted systems and connectivity, this model itself is less risky for the end user and our business as it creates long term partnerships between ourselves, our vendors and our customers."
Barry Edwards, Chairman of Splicecom added, "We are already enduring the punishment of the foreign IT manufacturers and service providers for exchange rate fluctuations. Like 30% price increases for cloud based services, not because of increased costs but for "European wide price harmonisation". I think it's called racketeering in the US. And 15%-30% price hikes on UK prices of US and US$ based equipment manufacturers pricing, almost overnight. And what will happen if the pound goes to parity with the US$?
This is the biggest challenge facing Resellers over the next two years. Can they pass these outrageous increases onto their customers, without damaging their business relationship? How much of the increase can the Reseller absorb without damaging their own viability, let alone their future growth? How can the Reseller keep control over their future in such conditions?"
Lawrence Jones, CEO of UKFast commented "UKFast is one of Microsoft's largest SPLARs, so we're spending millions with Microsoft, plus we're buying servers from Dell and HP which all come in dollars. This is all set to have an impact on our margins in the next few years.
"But we're also in a good position because we build a lot of our own products and software in-house, in the UK, rather than using off-the-shelf products from the US giants, so we can absorb the costs and pass on very little to our customers."
Wait and See
Before the Brexit vote in June last year there seemed to be a freeze on activity across the board until the outcome of the vote was determined. Recruitment in the city stopped and many large IT and comms rollouts were put on hold.
Gibbs commented, "The secondary effect seems to be on the larger deals as some of the end users have taken the stance of 'waiting to see what happens' before they move forward with their hosted roll out.
Some larger deals have being parked for the moment by the end users so we have seen resellers try and spread their proposed deal type across the whole S / M / E end user type. Smaller deals typically have a faster flash to bang and in that regard can act as the bread and butter whilst they work on the medium and enterprise deals. This gives us all a steadier cash flow and lessens the spikes!
It is very important to remain positive, everyone was expecting some sort of dramatic downturn following June 23rd and that simply has not happened. It is very easy to talk ourselves into the negative when actually the market remains very buoyant and is still offering huge opportunity for doing great business."
Business as Usual?
It's always difficult to assess the real impact of events like this on business as no one wants to come out and say they are taking a battering right now. However, you can't argue with the facts. This year has already seen some huge acquisitions take place and the Channel is doing what it does best… evolving.
Paul Billingham, Director of Knight Corporate Finance, commented, "The ICT model is predominantly UK based and built on services which offer recurring revenues. There has long been a focus on long term 'sticky' products and the nature of supplying business critical solutions means that the relationship held with customers is more complex than during the days of calls and lines. The result of all this is a market which has superb defences against economic and political change.
In fact the M&A market still looks to be very active, the finalising of Daisy Groups acquisition of Alternative Networks, along with GCI's acquisition of Freedom Comms, has kick started 2017 activity."

Townley added, "Townley Group has businesses in multiple locations throughout the UK and the effect of Brexit has been felt differently across these but the overall impact on the Group has been negligible. New sales have followed projections, our acquisition plan remains on track and our customers are still investing in their IT and Comms infrastructure. Our last acquisition was of an IT Managed Services Business which completed only a few days before the referendum result and we are already on the lookout for new targets which will help us widen our product offering and deliver the growth plans of the Townley Group. We haven't encountered any problems in raising finance for our purchases and I am a firm believer that as long as you have a strong business plan, a proven track record and a plan that is resilient to change then why should it?"
What now?
Article 50 hasn't been triggered yet (at the time of writing) so it is unknown if this will impact the market further as businesses react in fear or to more possible fluctuations in the pound. If you are running a business in the UK then you are likely to get sick of the word "uncertainty" but this is exactly the position we are all in.
Richard Carter, Group Sales & Business Development Director, Nimans said "Clearly uncertainty isn't a good thing and the next few years will be a political roller coaster that we are just going to have to ride out. But we need to move on from the decision and carry on as normal until the true impact of Brexit – good or bad- begins to emerge.
In years to come Britain may be in a much stronger trading position – but that very much depends how the negotiations go. In theory we have much greater control of our own destiny but it's a tricky time as a messy divorce isn't in the best interests of the UK or Europe as a whole. I'm sure new opportunities will arise – it's just unclear quite how and when at the moment."
Jones added "We sell to thousands of small businesses as well as a significant number of large enterprises, so we get a picture early on of what the landscape looks like. UK business doesn't seem to be slowing down. I'd say that just now there's a real determination in the British boardroom."
Bart Delgado, MD of Akixi commented "I am seeing very little effect on the SME community where the bulk of the channel does its business. Correspondingly though, the larger multinationals who have to consider such things as territorial taxation and cross border human resource planning, are looking at those rapidly growing headlights approaching and wondering whether to go left, right or stick in the middle. What a great time for the SME businesses community to take on the monoliths in these sectors while the lights are still approaching.
Akixi is internationally diversified quite well, a high proportion of our revenues are derived outside the UK and significantly from the US, as such, combined with the continued healthy growth in the UK SME sector, the strengthening of the Dollar has very favourably impacted our monthly recurring revenues, we have no complaints whatsoever."
Billingham added, "The ICT market is always evolving because they are run by entrepreneurs who are constantly assessing and responding to outside risks and challenges. The decision to exit the EU has created a degree of uncertainty and ultimately the greatest challenge is yet to come when negotiations begin and we get an insight into the material changes that will affect our market. The best line of defence in this instance is to put our collective best foot forward to continue the positive momentum of 2016."
Ed says... The current impact of Brexit seems mostly limited to currency fluctuation in the markets. Unfortunately I can't see this situation getting any better over 2017 and there will probably be several "swings" as various pieces of news about the negotiations come to light. On the other hand, don't expect any vendors to start discounting if the pound regains ground. One huge factor which hasn't been discussed here is the level of insolvencies which are likely to occur over 2017. According to Insolvency Services and Companies House we are likely to see an increase if a hard Brexit goes forward. The banking industry may not wait once article 50 has been triggered, contingency plans are already in place to shift business to other EU member states if access to the single market looks unlikely. Trade deals with other territories may present more opportunities for the Channel but these could be years away from being agreed. Hopefully in this "uncertain" period businesses will look past their fears of what may lie ahead and continue to strive for growth.