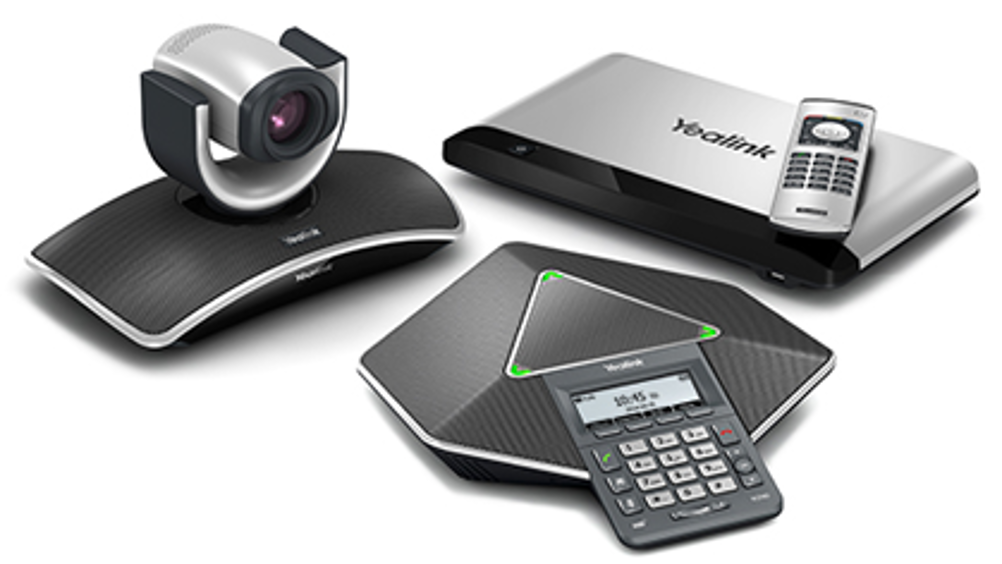 As well as one size not fitting all the same can be said for the technology sitting behind the conferencing with WebRTC making itself increasingly heard in channel offerings as Comms Business Magazine Editor Ian Hunter reports.
Conferencing applications are finding their way into all types of business. As well as increasing productivity the ever-rising cost of travel and the impact it is having on company budgets is increasingly placing focus on audio and video conferencing.
Today there are so many options for resellers and their customers from mobile conferencing right through to boardroom scaled enterprise sized telepresence solutions.
However, in this article we are looking at lower cost video conferencing solutions as well as desktop audio conferencing.
We asked some of the key market players to comment on the questions resellers are raising with us – starting with…
What products are selling well?
According to Jeff May at Konftel, conferencing is converging – but no one size fits all.
"Lower cost video and audio conferencing is converging. Businesses want more flexibility in their remote meetings and expect great quality-of-service at ever more price competitive levels. So conferencing is converging, but what does it really mean?
From a user's perspective it means having video links on whatever communication device they use, backed up by great audio performance so that calls are easy, convenient and clear. The trouble is that network connectivity is not consistent so bandwidth can be unreliable which results primarily in poor video. Consumers however are tolerant of this as long as the audio performance is good. Poor audio however makes the whole call impossible.
These basic issues mean that demand for low cost video solutions is increasing because great audio solutions support them. It also means that demand for stand-alone, proven quality audio conferencing is still very buoyant.
From a technology perspective we see that traditional phone and video conferencing merge with mobile in flexible software and cloud based solutions. Users experience that borders are blurring when specific classifications for audio, video and web conferencing get less relevant.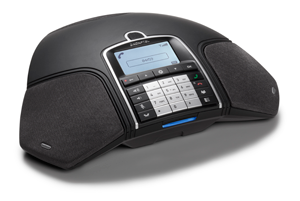 Despite that, analyst firm Current Analysis states in a recent report (Dec 31, 2014) that there is as yet, no single over-riding conferencing solution available that caters for all the diverse customer requirements. That reality reflects our approach here at Konftel, that a broad range of conferencing tools and services are needed. We have standalone audio solutions for analogue or SIP networks, GSM, DECT and Bluetooth wireless solutions and conference units for any UC and client service. They all sell very well."
Rob Keenan, Head of Portfolio Management, Unify, says his company is seeing strong demand across all elements of audio and video conferencing, but as part of an integrated Unified Communications solution not as a standalone traditional video conferencing environment, which was expensive and not simple to use.
"We are seeing more demand for desktop video conferencing as part of a UC suite, including pure software based models. These have no need for expensive dedicated hardware, as displayed such as our new product Circuit which includes video as an integral part of the application, in which we are seeing the most interest.
Previously, one of the largest issues with adoption of video conferencing was cost and the idea that you needed to go into a special expensive room. Only a few years ago, an enterprise-grade video conferencing system could cost tens of thousands of pounds, as having the right equipment required a massive outlay. These days things have changed. Many consumer-grade devices have the capabilities of delivering enterprise quality results, meaning it is easier and cheaper than ever to begin video conferencing and use it on a daily basis – it's just another button on your UC client – be that a desktop or, more often, a tablet or smart phone."
Enzo Viscito, Managing Director at Inclarity believes that virtual video conferencing services, if positioned correctly, can prove to be a good source of revenue for the channel.
"Inclarity's video conferencing service, powered by Vidyo, is perfectly targeted at the SMB space where communication over a simple broadband connection allows them to interface with geographically based customers.
However the service really plays very well from a price point in the mid-market to enterprise space where historically high cost video conferencing hardware would have been purchased.  In this arena businesses are more likely to have multiple office locations in country and overseas and have the need to communicate face to face or in a multi-room high-definition environment.
With Inclarity's video conferencing service users can access the service leveraging tools they already have at their fingertips, i.e. Desktop, Laptop, Tablet or Smart Phone and have the ability to record the meeting.  Users can invite third parties into their personal meeting room with a simple invite and attendees do not need to have an additional licence to join a meeting."
Andy Litherland, head of Avaya's European channel says both audio and video collaboration technologies are selling well.
"For the past year, at Avaya we have been seeing high demand for video conferencing products in particular, especially among midmarket companies and we think this trend will continue.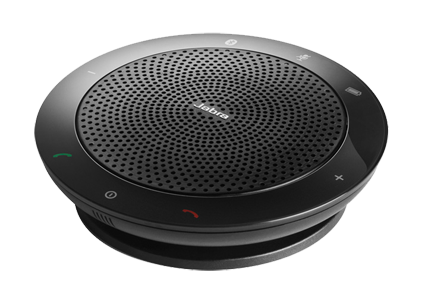 Various factors have aligned to allow video conferencing to move into the mainstream, including: more advanced hardware; employee and business hunger for closer engagement and collaboration; more sophisticated networks - think SDN; and more interoperability.
Many of our customers use our Scopia product on their mobile devices for immediate video-conferencing, anywhere and anytime. It delivers a more natural, personal experience, enabling remote teams to work more closely and collaboratively together. In the current era of engagement this is really important. In fact, across the board, we are finding that creating more engaged teams is fast becoming one of the top drivers for purchasing video conferencing solutions.
Additionally in some industries, like financial services, customers are purchasing video conferencing to improve customer service. For example one retail bank has installed conferencing units in private rooms in local branches so that customers can reach particular experts at almost any time. The units are linked to the banks' contact centre to provide access to a wide range of available experts. Thanks to secure video conferencing, customers do not need these experts to be in branch to finalise mortgage offers, small business loans etc., enabling these customers to benefit from much faster and more convenient service, that is cost-effective for the bank too."
Patrick Jocelyn, CMO at MeetingZone, "Increasingly, we are seeing more and more take up of WebEx and Lync as presence, instant messaging, audio/web conferencing and application sharing becomes part of the day to day business process in the SME sector as well as the larger corporates.  It's not just about rising travel costs and budgetary considerations. CEOs are instilling a conferencing and collaboration culture realising that they need to be more efficient and effective in the way they communicate. They need to arm their people with the right tools to stay ahead of the competition.  In addition more of our customers are using Web Casts and webinars to cascade information to their staff, stakeholders and customers as part of their regular communications strategy."
According to Patrick Crowley, B2B EMEA Channel Manager at Logitech for Business, Unified Communications & Collaboration is a major growth area right now.
"Within our collaboration range, video conferencing is the real star. The BCC950 and CC3000e continue to be exceptionally well received. The ConferenceCam Connect will be available in late March (UK), with broad availability in April 2015. The product is an innovation that we have built responding to customer feedback that asked for ultra-portability and flexibility for spontaneous 'huddle' meetings and other use cases."
What sales tips can vendors provide resellers with?
Rob Keenan, Head of Portfolio Management at Unify, says resellers should promote the ease, reliability and customer desire for video technology.
"When video conferencing first entered the mainstream it became infamous for its poor connections and difficulty in setting up and using video conferencing. Unfortunately, many in the business world are slow to change their opinions on such issues, so altering their minds is imperative.
Focusing on how far technology has come and the fact that it is now an out-the-box solution will pay huge dividends. A key way in ensuring this message is to encourage customers to demo the products, giving them first-hand experience of how much the technology has advanced and how it is part of a overall UC requirement, and video is a very visual sales aid. Coupled with web collaboration it brings UC alive. Use of free trials of video is also a great way to hook customers. Video is no longer a specialised sell or a specialised application; it is part of the whole UC story."
Patrick Crowley at Logitech for Business believes that in order for you to succeed, you need to have to have the right sales and marketing support in place.
"Ask your vendors to provide structured, regional-focused marketing programs that are supported by rebates, lead generation toolkits, partner Market Development Funds, deal registration, dedicated account management, front-end discount, a good partner portal and a culture designed to drive mutual growth. As a vendor, our aim is to provide our partners with the best support in the industry. From compelling bespoke marketing toolkits to our online partner portal to a dedicated UC app that helps partners close sales faster."
Andy Litherland of Avaya says that understanding market drivers can make the difference between closing a sale and being turned away at the first interaction.
"I would advise resellers to understand what is making conferencing so hot and exactly how the solutions they offer fit into the overall picture.
Many organisations, particularly those in the midmarket, may not realise that conferencing technology could help solve their team or customer engagement problems in a cost-effective way. Some may be unaware of the types of conferencing products available today or the business benefits they can deliver. Therefore it's important not to lead the sales process with a particular technology but rather with a consultative approach. Find out what the customer's business goal is and then devise an overall technology solution to get them there – and not necessarily one that is purely networking."
Ed Says…
WebRTC is clearly going to have an impact on the conferencing market as it will offer browser built in conferencing – both audio and video, at zero cost. I've tried it out on the 3CX and it worked fine – and that was on an international video call to Cyprus. I was therefore pleased to hear from both ipcortex and 3CX for this article and noted that neither Unify nor Avaya mentioned the technology. There's still a tipping point for WebRTC to reach however – not least of which is getting a more universal browser compatibility.