Distributors are the driving force of the whole supply chain. Comms Business looks at which direction the sector is heading next.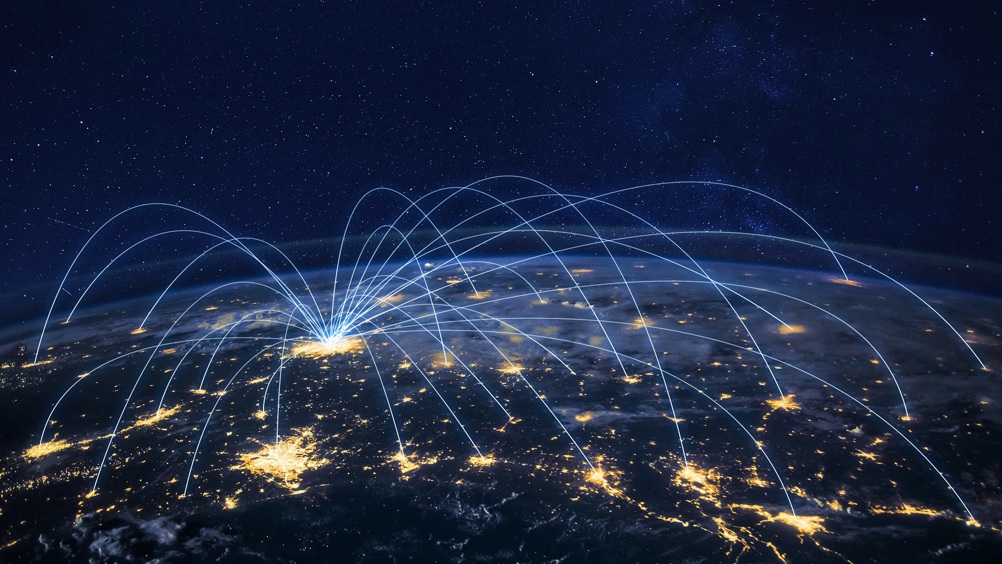 From supply shortages to Covid protocols and Brexit border restrictions, keeping the channel moving forward has been a challenging rollercoaster ride which continues to evolve.
Paul Taylor, sales director, Voiceflex feels the relationship between 'disty' and resellers has changed a lot over the last five years. "A disty used to be the intermediary between the manufacturer and reseller. At Voiceflex we see ourselves as a disty as we distribute a range of services and products. The relationship is very much a partnership; we launch products with commercials, which don't always work in the real world, we listen to the feedback and tweak the product set, or commercials, or both. In essence, the role of a new age disty is to react to the needs of the market and spot what will be trending 12 months down the line.
"There needs to be trust between supplier and customer and this is very important to us. The other important or moral approach is don't compete in your channel partner's market."
Delivering value
Anton Le Saux, head of IoT, Zest4 believes distributors have been helping resellers add more products and services to their portfolios, without being subjected to high targets that vendors demand from a direct relationship. "IoT and connectivity solutions on the same bill are key examples. This has not changed but the pandemic has accelerated the need for businesses to look at their telecoms, IT strategies and technology in order to adapt to the new world under current restrictions."
He added, "It will continue to accelerate through 2021 and partners will need to ensure they have all the products they need in order to facilitate their customer needs across a range of areas. The result will present resellers with adding more value to existing customers and opening up more opportunities with new customers as demand for better more efficient technologies increases."
Michael Lloyd, managing director, Nuvola Distribution, thinks the role of a distributor in today's changing marketplace is so much more than just a "box shifter" – although this is a service that many vendors and resellers still require.
"True partnership between the resellers and distributors is required. Nowadays, resellers are offered so many different types of solutions in all shapes and sizes, so distributors must be able to evaluate these offerings and combine them with other products and services to give resellers solutions that they can implement quickly. In the UCaaS space there is a need for services – such as billing, consultancy, configuration, planning and other professional services – which the partner doesn't have from day one."
Ed House, sales and commercial director, Nuvias UC said ahead of onboarding a vendor, distributors conduct heavy research to weigh up the potential risk vs opportunities. "Therefore, it's easy for a reseller to represent a new vendor and its solutions without having to complete their own due diligence; they can just put their trust in their experienced distributor. This, alongside the option to lean on the distributor's knowledge of the vendor - makes it easier for the reseller to offer different solution stacks. Part of the research carried out by the distributor requires an understanding of the eco-system and which solutions from different vendors are best suited together. Therefore, they tend to build up their product portfolio based on this.
"Also, due to a distributor's involvement in working with hundreds of different channel partners over the years, they are experienced in helping their partners overcome their challenges. Therefore, they have faced many different issues that an individual reseller wouldn't have. This means, they can prevent these problems in advance for partners going forward. This is where the ideas for the distributor's added value services have developed. A good distributor should be able to offer a suite of services to tick all partners' boxes, whether that's done via building customised API models, providing a white-labelled webstore to keep up with order demands, offering flexible financing agreements or even taking care of deployment and installation processes."
He continued, "Due to the relationships that they hold with other industry-leaders, a distributor can gain invaluable insight on the way the market is shifting and the solutions best suited to partners. Their consolidated ordering processes and regular liaison with vendors can often result in better pricing and terms too."
Key strategy
For Robbie Hutton, non-executive director at Trust Distribution, helping resellers by introducing them to a range of new products and solutions that complement their existing sales offerings is a key strategy. "Many resellers have been satisfied delivering the telephony services to end users, therefore, leaving the software, data networking, associated hardware and devices to resellers that specialise in these products.
"Working closely with our partners we help them develop the skills required to take advantage of the revenues they have been missing out on, increasing their addressable market as well as protecting their customer base. Our partners are often surprised as to how easy it is to acquire the skills to add these revenue rich offerings to their portfolio as well as the extensive choice available to them.
"In addition, we are helping our partners to increase their recurring revenue streams at a pace that's in line with their transformation plans. We offer our partners a mix of Capex and Opex solutions that allow them to offer end users more flexibility on how they deploy and finance solutions. We are able to do that through our comprehensive billing system which our partners can use to bill their customers."
The best thing a distributor can do is to understand their resellers' business, according to Darren Garland, managing director, ProVu Communications.
"We know there's no one size fits all when it comes to our partners and we like to offer the hardware and services that truly add value to their business. For some, it's about being there to provide a fast, efficient delivery, whereas others benefit from securing project pricing, solution consultation and bespoke system developments to enable a seamless ordering process. The more a distributor understands about their resellers the more value they will bring."
A changing landscape
Taylor at Voiceflex said being a specialist normally means small or bespoke. "It takes years, a lot of money along blood sweat and tears to build a channel. There is a place but they need to be very specialist with high margin applications and services.
"The trick is to spot what will be trending in 12 months, what is bleeding edge now, will be leading edge in 12 months, and mass market in 24 months. Distribution has traditionally been hardware, the market is changing to service related applications, and I don't see this trend changing. There is a lot more margin in software, no warehouse or logistics costs."
Rob Foster, head of channel sales, Zest4, noted, "Specialist distributors have the ability to change and add products quickly. This is not the case for vendors which often means their product range is limited when the demand is now. Access to portals and online bill management solutions are also critical for resellers and specialist distributors are now offering these with access to multiple networks under one pane of glass. The big giants and networks struggle to offer this.
"How are distributor portfolios changing? I don't think they are changing massively, I think certain distributors have had a great range of products in their portfolios for some time as they have a great ability to recognise where the market is going to get ahead of the game. 2021 will be about scaling the demand the pandemic has created and making sure the resellers understand the full suite of products and services available to them and maximise their potential in the marketplace."
Lloyd said most of the "big giants" have created divisions and business units to specialise in specific areas of technology. "They have also invested in services, however due to breadth of products and technology that they offer means they are not able to provide the same focus and solutions that a specialist distributor can offer as solutions require services and technical skills to make them work.
"Without the need for so much hardware, the distributor must look at how solutions are being delivered and build the portfolio to embrace this, consisting of hybrid or pure cloud solutions. The main thing the distributor still needs to offer, are the skills and knowledge around these products, however they are delivered, and this is key to a building success for any vendor in any portfolio."
House highlighted how traditionally the "big giants" tend to be seen as box shifters. Whereas specialist distributors can focus their time on enhancing the solutions which they do offer. "Within a focussed practice, the idea is that each team member becomes an expert in their field, rather than trying to take on too much on. This means, they have enough knowledge on the solution to best know how to support customers with any challenges they face, whether that be a technical issue, marketing requirements, deployment tasks or just vendor knowledge. Therefore, partners can rely on their distributor for a vast range of services to ease their own workload, save their time and in the long run, save money.
"However, big giants can compete more on price because they do not have to include the cost of their value-add, which can make it harder for the specialists to compete in today's price driven market. The reseller must decide whether they're more reliant on the price of the product or the value of a specialist's service."
House also declared end-users have started switching up how they work – from home, in the office, via different soft-clients. "Alongside that, resellers and service providers are breaking out of their traditional markets by taking on video vendors or developing their own platforms. This means, there are more vendor offerings for distributors to consider as they expand their portfolio."
Hutton stressed, "As the market continues to move towards even tighter integration between manufacturers products and solutions as well as the increase in demand for more complex and flexible billing options, specialist distributors like Trust can offer partners the required support and flexibility that many of the big giants struggle with. This can be due to the big giants having too broad a portfolio, resulting in more focus being put on volume rather than quality as well as systems running their business rather than people.
"Many manufacturers are turning to specialist distributors as they want to ensure their products are sold on their capability rather than just volume and a race to the bottom.
"Over the past two years there has been a substantial increase in software-based solutions, delivered by the cloud. This change has been easier for specialised distributors to adopt as they hold licences as stock items and do not have to rely on the manufacturer issuing them. The increase in cloud-based solutions has resulted in the need to stock a wide range of SIP Handsets as well as a much broader range of Network related hardware."
Garland noted that the big giants continue to have a strong hold on some brands and operate well to those who simply require hardware fulfilments. "Specialist distributors on the other hand tend to be able to offer a much more valuable service when it comes to knowledge sharing and support which has become invaluable to many resellers and supporting the surge in demand over the last year."
He added, "There's no doubt that the last 12 months have had a huge impact on the way many of us work. For us, headsets have gone from an accessory/peripheral item to a key component of any WFH set up. We are also expanding our Teams compatible devices and video conferencing solutions to meet the demands of the new normal.
"Going forward, we know many resellers are going to want to ensure their solutions are resilient. Softphones are a great solution for those looking for a remotely manageable service. We have seen a tremendous uptake of products such as CounterPath Bria Enterprise and 3CX."
Who and how to choose?
Taylor at Voiceflex thinks channel partners should do as much due diligence as possible before deciding which road to go down. He said, "Ask other partners of their experience, ask for references, meet the directors, ask for their roadmap, check their credit report - as soon as you buy a service you will be with that disty for the duration of the contract, even if you never sell another product for that disty."
Product range and ease of doing business are important for Foster at Zest4. "Resellers want to sell and they want confidence their chosen distributor will deliver what they sell, deliver it well and help them provide the best after sale support to their customers."
Lloyd at Nuvola said the main areas for consideration are the commercial, technical and logistical aspects. "Brexit has made this a key differentiator, as moving products around the globe has become much more difficult for a number of reasons. But there are other areas like communication, sales assistance, marketing services, access to the vendors, focus, openness and flexibility.
"With all the different technologies and products available, it is difficult for the resellers to sell and market them all. It's also worth considering that the "big giants" might not be going to offer the attention a reseller requires unless they are also very large."
Hutton feels partners need to ensure their chosen distributor is in a position to offer them a range of hardware and software products that enable them to offer customers a complete solution. "It is fundamental that the partner has confidence in the ability of their distributor to support them from the initial enquiry through to the completion of a project, this requires the distributor to be super flexible and to treat their partners as an extension to their business rather than an account number on a massive database.
"Partners should also consider whether they are out for the cheapest price from a box shifter or looking to forge a relationship with a distributor that adds value for the long term. It should also be a consideration to ensure the distributor can offer recurring revenue solutions both on hardware and software."
Garland at ProVu agreed there are a number of factors to take into consideration. "Choice – time is precious, you want your purchasing to be as simple as possible, so it's always worthwhile checking the distributor's portfolio can fulfil your hardware requirements. It's also worth checking they can provide automated ordering to save you even more time.
"Relationships – your distributor is often your intermediary to your chosen manufacturers. Those with the best vendor relationships will be better positioned to support you in accessing test units, project pricing and providing fast, reliable information on the latest products and technical support.
"Systems and services – many distributors go above and beyond the traditional conception of "box shifting". It's important to explore what services a distributor offers and how they can support the growth of your business."
Wider integration offerings
Le Saux at Zest4 thinks consolidation in the market place will continue through 2021. "The IoT boom feels like it has been coming for some time. With the introduction of new solutions such as eSIM and Low power connectivity It has made some headway but the efficiencies this can bring to customers will no doubt increase the demand for IoT solutions in 2021."
Trust's Hutton feels many distributors are looking to add products to their portfolio that deliver a wider integration offering, as well as delivering additional margin for them and their partners. "This has seen the introduction of many products from lesser-known manufacturers, these products require additional sales and support expertise that give the distributor and the partner a differential in the market and help retain margin."
The distributor space is reducing and blurring, for Garland at ProVu. "We have lost some companies due to market conditions and there are a few ITSPs that now directly source and sell hardware, whilst there are a number of distributors that now sell hosted telephony services. This is interesting, as I believe you need to be a specialist within the field; be the best at distribution or deliver the best telephony platform.
"There is also Brexit, which as it turns out, for the prepared appears to be a minor blip causing initial delays of which have pretty much all been resolved. This is another reason to work with a specialist distributor who is engaged in ensuring service and supply."
The rise of 4G data
Andrew Dickinson, CEO, Jola explained how demand for 4G data has never been higher. "Jola acts as a strategic business partner to the channel by developing and providing tailored mobile data solutions. We run monthly webinars with our 800 plus partner base highlighting the current mobile data opportunities coming from both the public and private sector.
"We have MSPs rolling out intelligent connectivity solutions for digital signage and winning IoT data opportunities for devices to measure the temperature of patients. Resellers are selling mobile data SIMs for tablets, phones and routers to enable students to participate in remote learning. Our partners are supporting local doctors' surgeries to facilitate online appointments and helping local pharmacies deploy vaccines in their local areas.
"Our partners are winning business against the big four mobile network operators as they have a unique solution. End-users now have more choice and are less likely to be tied into lengthy contracts, with a single network operator."