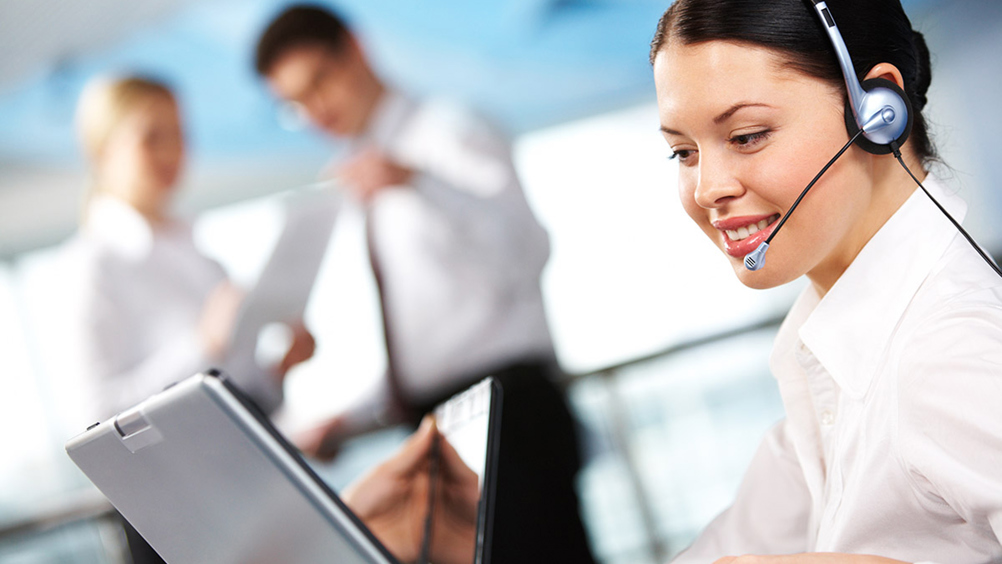 The market for business grade headsets is highly competitive with distributors and vendors constantly vying for position and advantage through innovation but, is price taking more of a back seat these days?
The market for headsets continues to be buoyant and is being persistently propelled by the take up of unified communications applications (UC/UCaaS).
Closely related to this growth in UC app deployment has been the number of firms that have realised that their business agility and responsiveness can be improved by having a more mobile workforce.
Nigel Dunn, Managing Director EMEA North at Jabra, picks up this point when he says the traditional office-based 9-5 routine is steadily being replaced by mobile working, including the home office.
"Employees are demanding more flexibility and autonomy than ever before. This is forcing employers to adopt mobile-first strategies.
This new way of working presents new challenges. Over the past 12-18 months, UK businesses have been struggling with productivity and the quality of labour output. Naturally, business leaders want to ensure that their employees perform their duties off-site in the most efficient and effective way possible. Recent research has suggested that flexible working does lead to improvements in productivity and importantly, company profits. However, this depends entirely on what IT departments equip their employees with. Technology can play a lead role but choosing the right hardware and software will ultimately determine the level of success achieved."
Nigel Holland, Telecom Product Manager at Sennheiser, agrees that growth in unified communications is driving the market.
"Today, there is a fusing together of communication platforms such as web chat, Skype, email, instant messaging and people juggling with different devices such as BYOD smartphones, tablets and desktop computers. This also reflects more agile working practises such as people working from home and on the move. As such unified communications make absolute sense helping people manage different devices and different communication platforms.
At the larger strategic level this is also being driven in no small part by cloud-based applications such as Office 365. More organisations are also moving towards the cloud because it can dramatically cut CAPEX costs and improve efficiency. When you tie this into a move towards collaborative working the need for high-quality headsets becomes even more pressing.
If organisations today can't respond to the communication channel that customers prefer, they are in danger of losing customers. This is the bigger picture and of course customer service reps need to be able to move effortlessly between different communications platforms. At the efficiency level, cloud-based collaboration also improves communication between offices in various locations and employees on the move. To get the most out of this, high-quality business headsets are fundamental enabling easy switching between different devices, remote working and hot-desking."
What's Hot?
What are the most popular models? Nigel Dunn at Jabra says that when it comes to headsets, he expects to see increasing demand for active noise-cancelling technology that supports Unified Communications applications.
"In the remote or open plan office, interruptions and distractions from the surrounding environment are known to negatively impact performance. We designed our Evolve range to combat this problem. The headset facilitates agile working and concentration by actively blocking out low frequency ambient noise in a room – an irritation that often makes working from home or a public space difficult."
The demand for unified communications, Bluetooth, multi-device solutions paired to the one headset is enormous according to Nigel Holland at Sennheiser.
"It actually represents the majority of our headset business these days. At the moment corded headsets are still popular because larger volumes can be bought at lower cost. But increasingly employees are juggling different devices and as a result, the most popular business headsets are those that enable people to respond to calls irrespective of which device the call comes from.
That said it's important to choose the correct headset which is determined by how it will be used. Corded USB headsets tend to be used for more desk centric working. DECT wireless headsets on the other hand enable hands free roaming around an office while Bluetooth headsets are ideal for users seeking wireless hands free benefits with the flexibility to quickly connect to a wide range of different types of devices. The new Sennheiser SC45 and 75 corded headsets also provide a further flexible option by connecting to a PC via a USB connection. This dual connectivity is provided via a 3.5 mm jack and USB plug so users can easily connect to a smartphone or tablet as well as a PC."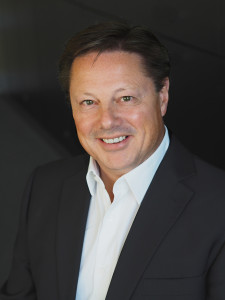 Collaborative Working
How are collaboration platforms and other UC apps impacting business?
Nigel Dunn at Jabra believes that new features such as intelligent call transfer will offer peace of mind to business leaders concerned about a drop off in communications and output from workers on the move.
"The technology seamlessly and instantly transfers Skype for Business PC calls to smart devices. It provides employees 'on the go' with the flexibility to continue conversations and collaborate with co-workers without physically swapping from a softphone to a mobile mid-call. From a wider business perspective, these kinds of features give reseller partners the opportunity to open new discussions with end-users. They will help to increase spend for incremental revenue and grow existing headset categories and beyond-the-box applications."
Nigel Holland at Sennheiser points out that Skype for Business is a fundamental component in Office 365.
"In Microsoft's 2016 Annual Report the company cited more than 70 million people using Office 365 commercially every single month. One of the drivers for this growing adoption is collaboration through SharePoint, another Office 365 feature, and Skype for Business. So clearly Skype for Business, Cisco Jabber and other leading UC solutions providers are having an enormous impact. The cost-saving benefits are immense, virtual cost-free communications around the world and the fact that it dovetails with other tools like presence, IM, and video. As such it's a compelling argument for many organisations hence its growing popularity."
Cutting the Cord?
Growth in wireless headset sales increases year-on-year and according to Nigel Dunn at Jabra, this is likely to continue in the mid to long-term.
"Call centric environments, where conversation is the dominant work mode, are significant contributors. If we take the contact centre as an example, the nature of the business is changing substantially.
Call centre agents that work remotely is a growing trend. Driving this change will be cloud-based contact centres, UC and wireless headsets. Agents will be able to locate themselves in an area of their choice or liaise with colleagues without having to worry about the restrictions placed on them by corded headsets. The evolution of mobile communications will support this shift with basic IM and presence features as well as increased Enterprise voice usage. For the channel this is good news. It will help them to upsell from corded to wireless to drive incremental revenue in existing accounts."
Sennheiser is also experiencing growth in wireless headsets with Nigel Holland saying that the benefits of wireless headsets are compelling.
"Wireless headsets provide the freedom to roam untethered to a host device together with the convenience and efficiency of true hands-free working.
These benefits are recognised across a wide range of markets and today wireless headsets are common in all major verticals across both the public and private sectors including finance and banking, commercial services, government, healthcare and the blue-light service segments.
Wireless also addresses different usage patterns for an increasingly agile workforce and as such adoption is growing in all areas including the former corded headset fortress of the contact centre.
Wireless adoption is also growing rapidly in UC environments and Sennheiser has partnered with all the major UC platform providers to make sure our wireless solutions are tested and certified for use with UC platforms.
All our UC headsets integrate seamlessly with both Microsoft Skype for Business and Cisco Jabber providing true plug and play. The Sennheiser portfolio also includes solutions such as the DW family of DECT headsets which support both traditional handset and softphone connectivity. This provides a flexible solution for businesses with a mixed estate of desk phones and softphones. Some businesses prefer to retain this mix while others are in the process of phased migrations to softphone usage."
Prosumer' Trends Ignite Headset Market
The headset market has been ignited by end user demands for higher spec performance as the lines between business and personal use blur even more.
Jason Welsh, Headset Business Manager at Nimans, highlighted: "We are seeing trends towards higher specification headsets that is often referred to as a prosumer product. It's a consumer style experience but for a professional user, which blurs the lines between home and business use. It could be someone travelling to work on a train in a morning and listening to their music. But when they get into the office their headset becomes their business tool. There's a lot of synergy with smartphones with connectivity available for 3.5mm jack, Bluetooth and USB. It's all about enriching the user experience and manufacturers have worked hard to increase and develop audio performance and functionality. Just listening to music is as good as what you would expect from a £250 set of hi-fi cans. One device does everything now. Users can carry it with them whether at home, commuting to the office or hot desking. Their headset becomes just as important as an iPad or laptop."
Welsh added that price is no longer the overriding factor.
"The first generation of UC adaptors were very much price led but the penny has now dropped that it's far more cost effective to spend a little more and get a lot back. Over the long term this is a much more compelling option. The experience is enriched by investing in a higher end product. They will keep it for longer too.
A typical reseller I'm now seeing has changed. There's a lot more Data-based resellers supplying cloud-based solutions. To really make that work a high-quality headset is needed because if the end point isn't up to the job then the whole user experience is eroded and adoption rates tumble. Therefore, the whole technology doesn't get used. ROI then goes out the window.
Resellers now have the confidence to position much higher spec and more expensive headsets because they understand they 'glue' everything together. Audio quality is paramount in enhancing the whole experience. The end point is crucial to the overall communications platform. People can work in smarter ways. Penny pinching often leads to more breakdowns because the headsets are less durable too. In today's cloud-based world many resellers are software driven but we have decades of experience with hardware to assist them. Our approach is agnostic too for the best advice. It's about providing the most appropriate solutions for their customer's needs. Price has been overtaken by performance."
Analytics Anyone?
In January this year Plantronics launched the latest version of their Manager Pro, an application that provides operational, historical, and contextual data on voice interactions and headset usage patterns with the subscription to new analysis suites.
Every company depends on data analytics to make strategic decisions and this app utilises a cloud-based architecture to ensure the quality of communications and collaboration experiences by assuring device health, measuring usage dynamics, and safeguarding users.
"The release of Plantronics Manager Pro v3.9 clearly demonstrates the vendor's move from a hardware manufacturer to a software-focused platform provider that is aiming to help its customers transform their entire business," said Melanie Turek, Fellow and Vice President, Frost & Sullivan. "Leveraging this new cloud-based solution, IT and line-of-business managers can manage devices and ensure call quality. But more importantly, they can also quickly collect and analyse broader business data to derive actionable insights about people, usage, anomalies, compliance, trends and more. It's exciting to see Plantronics move into business analytics, which has enormous potential for enabling true digital transformation."
Ed Says…
Are headsets moving further up the food chain and becoming less of a commodity purchase for business? A shift from buying 'Tesco Essentials' to 'Tesco Finest' is signalled here in many ways, not least of which is a claim from Nimans that the market is no longer price led. The Plantronics Manager pro seems to have come of age and appears to be a must have for Enterprises seeking to maximise the outcome of a digital transformation.