Comms Business spoke to Jeremy Keefe, the new CEO of Nuvias UC, to find out how he's settling in.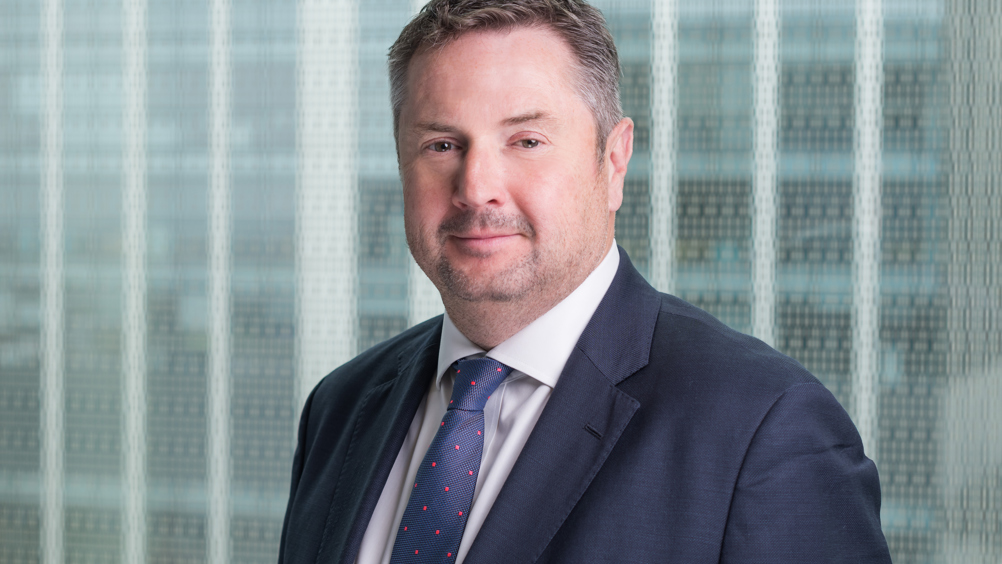 Last month, Nuvias UC, the unified communications practice of EMEA distributor Nuvias Group, appointed Jeremy Keefe as its new CEO. Keefe took over from Steve Harris who founded the company in 2009 alongside Rob Smith.
We caught up with Keefe three days into his new role to hear his first thoughts. "Distribution is a young industry, so it's very weird going in where you're one of the few with grey hair. It makes you feel very old! Somebody called me a veteran of the industry the other day... I took umbrage at that, but actually, it's true!"
Having come from the vendor world, Keefe is honest about having had some presumptions about what it means to work for a distributor. The reality has not matched those expectations. He said, "I've been pleasantly surprised by how Nuvias UC is far more than 'just' a distributor. Yes, it does do traditional distribution activities, but it's also got a huge amount of services capabilities. It's more a value-add distributor in its approach."
We spoke to Keefe shortly after his appointment was announced, and the news has been warmly received. "I wasn't expecting the positivity that we've had from inside and outside the business. A lot of our teams have been working with Steve and Rob for the last eleven years, including employee number one who is still with the business today. I was surprised how positive people have been and I think the fact that Steve and Rob will be around until April full-time, and part-time after that, has helped."
Over the last 18 years, Keefe has built, managed, and developed sales teams at companies including Westcon, Computacenter, Avaya, and Citrix. Most notably, he worked at Poly (formerly Polycom) where he was regional vice president of Western Europe. So, what inspired him to join Nuvias UC? Keefe explained, "I always thought it was a great company with huge opportunity, so when Steve called me and said, 'I've got this opportunity, would you like it?' – it was just too good to turn down."
The handover period with outgoing CEO Steve Harris will be vital. Keefe said, "It would be very easy to come in and make a decision about changes in the business, but that would also be very foolish. We want to transform the business without losing the entrepreneurial spirit that Steve has brought the business through.
"The first three months for me is about learning, solving, and figuring out what we need to do to put a management structure in place to take the business forward. Secondly, I will be looking at Europe to understand how we can acquire business or how we can grow organically through recruitment to make the most of the really good situation we've got with our vendor community. That will take us through to January, by [which time] we will have in place the structure that will take us forward. Steve will slowly take more of a backseat from April when he moves to chairman."
Prior to joining Nuvias UC, Keefe spent six months working outside of the channel in a role where, due to the measures put in place to control the coronavirus pandemic, he was unable to set foot inside any of that company's offices. This compares to his first few days at Nuvias UC. Keefe said, "I had a really good opportunity to spend my first three days in Newbury meeting people, both face-to-face or via video, and getting to know people. It is hard because I'm someone that likes to go around the office meeting people. I like to make sure I'm approachable and people feel they can come over and talk to me, but you can't do that at the minute."
Technology can, of course, replicate some of this but it can't quite match the human experience of sitting with someone and getting to know them. Keefe pointed to the small things you miss out on when joining a company at a time when a number of employees are working remotely. From finding out more about colleagues as individuals and figuring out what makes them tick, to hearing about what they enjoy doing outside of work – this is all difficult to navigate in the current environment.
Yet Keefe has already managed to meet a lot of people and has more sessions planned for the weeks ahead. One-toones are easy enough from home, but it's the one-to-many type meetings that are trickier to reproduce. For now, if this remains possible, Nuvias UC will be balancing "a mix of people in the office with social distancing, and others joining from home".
We ended our conversation with the question of what Keefe has learned in other roles that he'll bring into this new one. Keefe said simply, "The customer comes first. Nuvias has been excellent at doing this in the past, which is why it continues to grow. We'll just keep building that mantra in and make sure that – whether you're in the warehouse, in credit control or in sales or marketing – you're going to keep the customer at the forefront of your mind."