Global security vendor Forcepoint has announced the launch of Forcepoint One, an all-in-one cloud platform that aims to simplify security for both in-office and remote workforces. The new solution provides users with safe, controlled access to business information on the web, in the cloud and in private applications.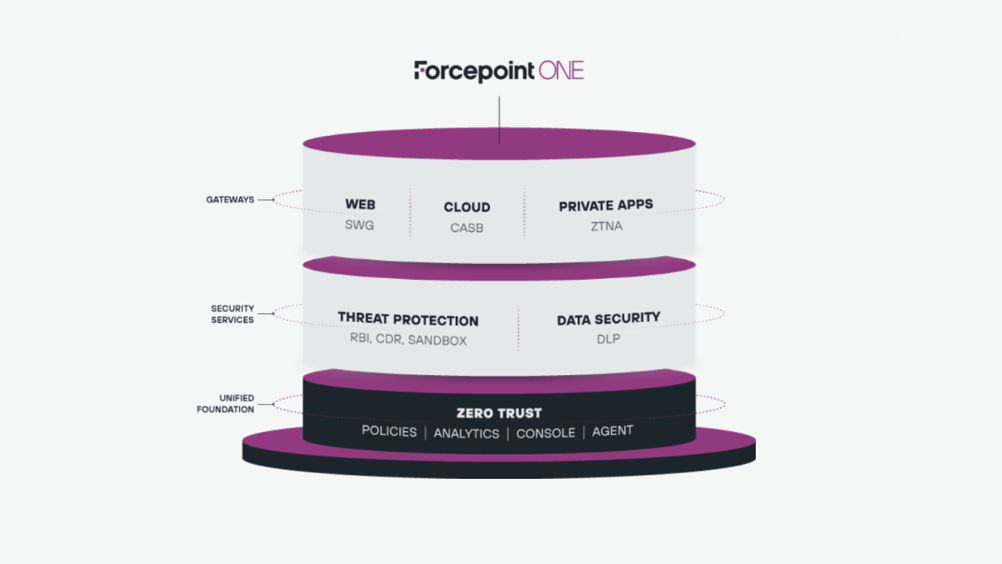 Forcepoint One unifies security services including Secure Web Gateway (SWG), Remote Browser Isolation (RBI), Content Disarm and Reconstruction (CDR), Cloud Access Security Broker (CASB) and Zero Trust Network Access (ZTNA).
The solution also includes Integrated Advanced Threat Protection (ATP) and Data Loss Prevention (DLP) to safeguard against malware and protects sensitive data across business applications and devices.
Manny Rivelo, CEO of Forcepoint, explained, "We're seeing two worlds collide today. The security market is consolidating from portfolios of products to richly integrated platforms at the same time CISOs are demanding an 'easy button' for security. Clearly, the old approach of managing 50+ point products isn't working when supporting hybrid work environments with 75 per cent of workers remote and billions of unmanaged devices connecting to business resources.
"Forcepoint One makes security simple by reinventing the alphabet soup of security functions that people used to assemble individually into a truly cloud-native Zero Trust platform with one set of policies managed in one place."
With Forcepoint One, security teams can manage a single set of policies across all apps from one cloud-based console, through one endpoint agent, with agentless support for unmanaged devices.
Forcepoint partners in the UK include Softcat, Wipro, Bytes and HCL Technologies.