HP Inc. has unveiled HP Amplify, its new global channel partner programme to drive partner growth and deliver consistent end customer experiences.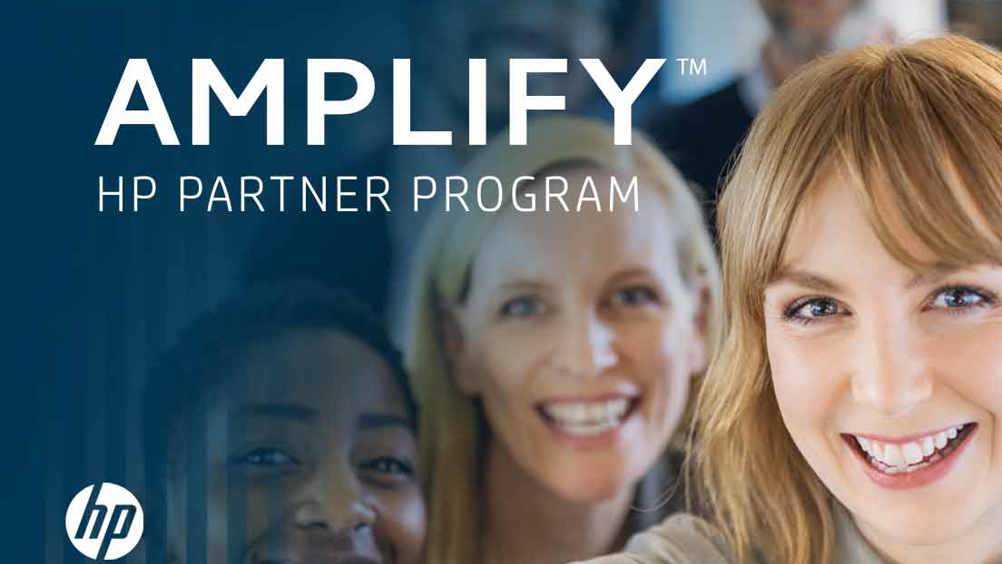 Built on a single, integrated structure, HP Amplify provides the insights, capabilities and collaboration tools needed to drive growth as digital transformation and customer purchasing behaviours continue to evolve. The new programme goes into effect November 1, 2020 for commercial partners with retail partners to follow in the second half of 2021.
HP Amplify consolidates HP's best partner products, tools and trainings into one intuitive programme. It is comprised of two tracks – Synergy and Power – with clear compensation levels. This provides partners with the flexibility to invest in value-added services and capabilities.
"Today's buyer expects streamlined, automated and personalised experiences. To thrive in this changing environment – with data as the new currency – requires a combined shift to relate to our customers as individuals, not markets," said Christoph Schell, HP Chief Commercial Officer. "HP Amplify not only makes it easier for partners to do business with HP – it provides partners with a clear path to ready their business and succeed in today's environment and beyond – to capitalise on emerging trends and play a central role in the evolving customer buying journey."
HP Amplify is designed for the IT industry, and the channel specifically, to meet shifting customer behaviours – people now engage with brands differently, researching products online and buying products and services through digital channels, such as e-commerce, partner portals and marketplaces. The programme also caters to a combination of transactional, contractual and hybrid selling models, as well as featuring an innovative measurement and reward system that accounts for the many strategic efforts partners employ throughout the sales process, from registration volume to average sales value and account retention.
Beyond sales revenue, HP Amplify also rewards partners based on new capabilities, including investing in and improving digital skills, service delivery capabilities, e-commerce/omnichannel experiences and secure data collaboration. The programme also looks to turn data analytics into deeper insights to inspire new strategies and steer innovation.
An extension to the new global programme, HP Amplify Impact, also invites partners to join HP in its pledge to work toward a low-carbon economy, respect human rights, and improve the vitality and resilience of local communities.