Konftel has launched a new speakerphone that can be used as a standalone or portable solution, as well as being combined with other solutions for use in video meetings.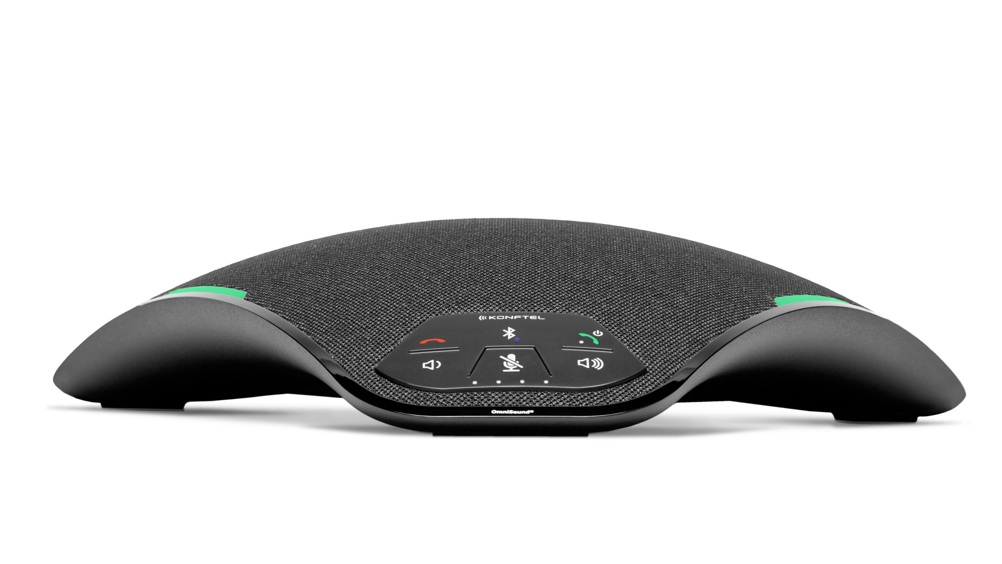 The Konftel 70 (pictured above) includes OmniSound audio, and beamforming microphones to deliver focused audio with reduced background noise. It offers flexible connectivity options, with users able to connect via USB and Bluetooth.
It has a clear user interface, with touch buttons on the front of the device, and a built-in battery that offers 9 hours of talk time from a single charge.
Jeff May, UK sales director, Konftel, explained, "The Konftel 70 looks as good as it performs, with a clear user interface and sweeping dynamic design. An optimised set of touch buttons reflects a focus on usability [and this has] earned [the product] a coveted Red Dot design award. The Konftel 70 is simple, flexible, affordable and appealing."
The Konftel 70 is also available as part of two new video kits – the C2070 and C5070. The former (pictured below, top) is a video package for huddle meeting rooms, whereas the latter (pictured below, bottom) suits medium-sized meeting rooms.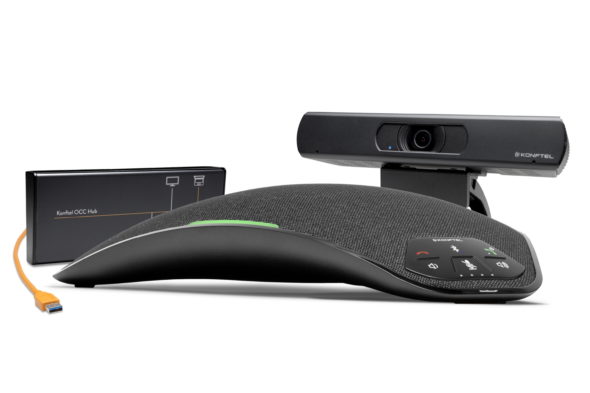 The Konftel 70 is available from today with a recommended retail price of £279. The C2070 video kit, including the Konftel 70, OCC Hub and Cam20, is £589. The C5070 kit, including including the Konftel 70, OCC Hub and Cam50, is £979.