Midwich has signed a deal to distribute Barco's new premium product, UniSee, in the UK and Ireland from today.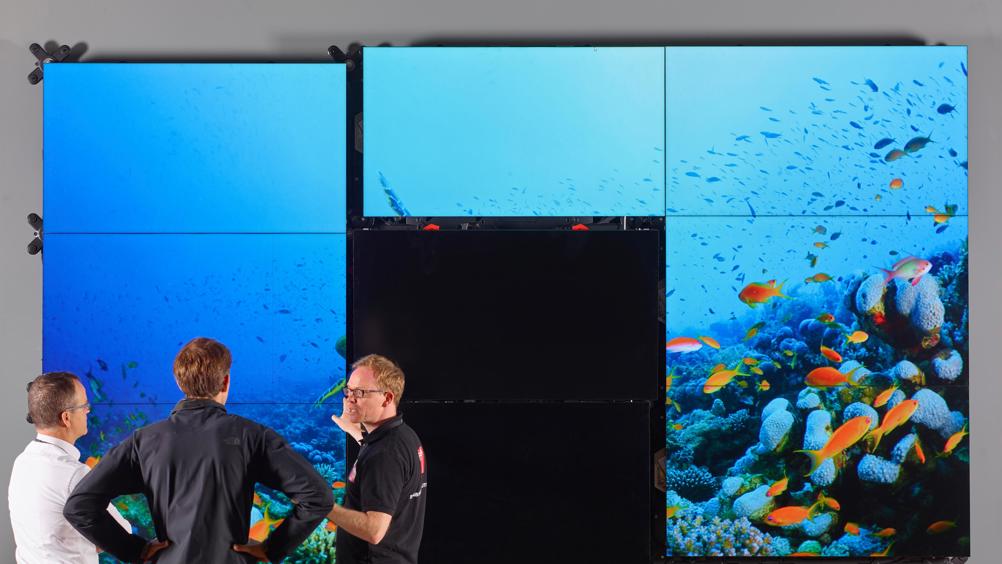 Barco brings an innovative viewing experience to LCD video walls with the launch of Barco UniSee. By completely rethinking and optimising every aspect of tiled LCD video walls, Barco UniSee introduces a single uniform view while ensuring faster installation, easier servicing, and higher reliability. This makes it a competitive LCD video wall platform for a multitude of applications – including control rooms, reception areas, experience centres, showrooms and many more.
Ross Floyd, Business Manager, Midwich commented, "We're excited to work in partnership with Barco on launching the innovative Unisee video wall product into the UK and Ireland. UniSee is set to revolutionise the market place providing a seamless viewing experience for end users, along with a bespoke bracketry solution behind the screen, making installation quicker and easier for installers!
Joe Trippett-Jones, Product Manager, Midwich added "Having been one of the lucky few to witness UniSee prior to the global launch in October, I was immediately struck by not only the visual performance and scalability potential, but also the overall customer experience Barco have created with this product. We're delighted to bring this revolutionary technology to our existing and new potential customers, and further strengthen our connectivity and projection relationship with Barco as a strategic brand for the Midwich Group."
Anthony Wright, UK & Ireland Channel Manager for Barco commented, "We are delighted to announce our Partnership with Midwich and their specialist divisions for the distribution of Barco's revolutionary UniSee video wall in the UK and Irish territories. Midwich will support Barco in the provision of demonstration facilities, backed up with fully trained technical specialists to assist in specifying UniSee and Barco solutions. Barco and Midwich will jointly collaborate in delivering a unique value proposition to the selected UniSee reseller channel."