NEC Enterprise Solutions has announced the opening of its new NEC EMEA Solution Integration Competence Centre in Rome, Italy.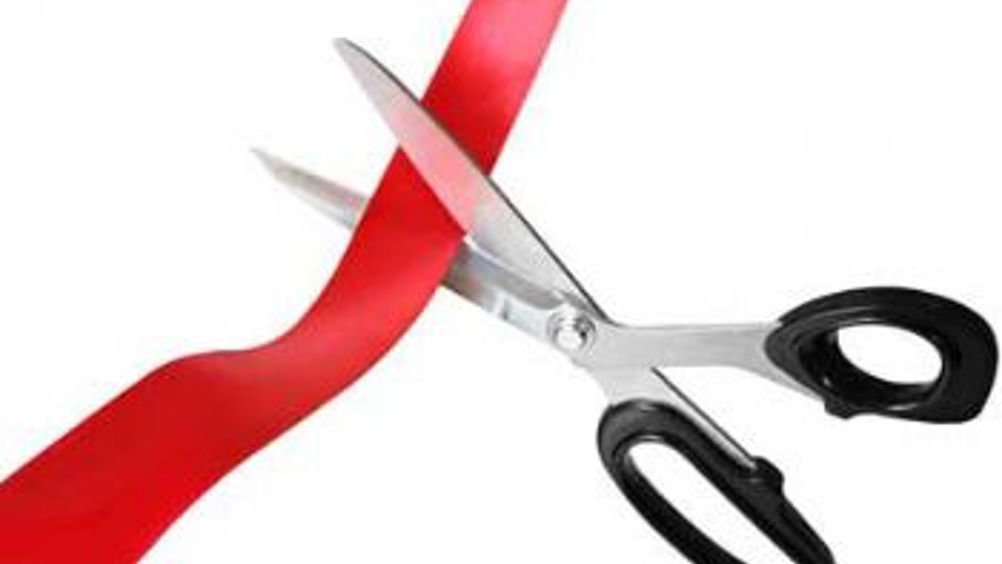 The new Competence Centre consolidates in-depth expertise into one centralised location and will facilitate development, co-creation, certification, training and knowledge sharing related to NEC's IT & Networking solutions and services regionally as well as globally. With special emphasis on SDx, High Availability and High Performant Storage, the new Competence Centre is equipped with state of the art solutions including NEC Software Defined Networking (SDN), SDx (Software Define everything) technology, HYDRAstor storage and NEC Fault Tolerant Servers.
Facilitating Business Transformation
From its Competence Centre NEC will support its business partners and customers in their journey of digital business transformation and coach them in this era of Software-Driven Technologies, Cloud, Open-networking, Security and Big Data. At the centre customer organisations can experience how latest technology can enhance their operation and business process and interact with international experts to expedite knowledge transfer and accelerate solutions best suited to their needs.
One of the core activities is the co-creation of new solutions together with NEC's best of breed solution partners, tailoring customer requirements to individual demands, real case scenarios and testing Proof of Concepts before final implementation. With the architecture of a datacentre, the facility houses a lab environment, a demo area and a support area and is fully equipped to support remote consultation, collaboration and demonstration.
Global Competence Ecosystem
To support business partners and customers in their journey of transformation, NEC has created several global NEC Solutions Integration Competence Centres around the world. With innovation being in the DNA of NEC, the company's investment in such centers leverage knowledge and insights through a tightly knit ecosystem with experts and solution partners from the field around the globe.
The new centre in Rome complements NEC's other competence centers in EMEA, Asia and the Americas. In EMEA these include centers in:
* Nanterre (France) for Smart Data Analytics, Smart Cloud System and OpenStack
* Hilversum (Netherlands) for Smart UC&C and Big Data/IoT
* Nottingham (UK) for Smart SMB Solutions
* Nicosia (Cyprus) for Smart Workspace and Smart IT solutions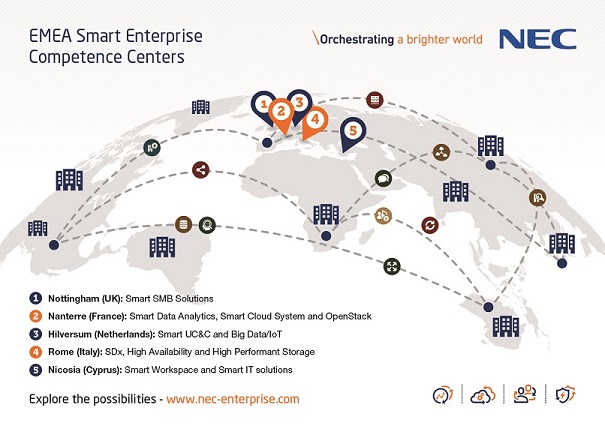 "The opening of this center places NEC in a strong position to meet the growing customer demand for Smart Enterprise solutions and services in the market," said Paul Kievit, President and Head of NEC Enterprise Solutions. "Meeting the highest standards of technological innovation, it offers our clients world-class and cost effective capabilities", he concludes.