Better business connectivity has the power to transform organisations, usher in new technologies and futureproof the nation's digital ambitions and wider economy. Under our previous name, SSE Enterprise Telecoms, we became one of the UK's most trusted connectivity providers, working independently and alongside likeminded partners to roll out the UK's underlying network infrastructure and deploying next-generation connectivity projects.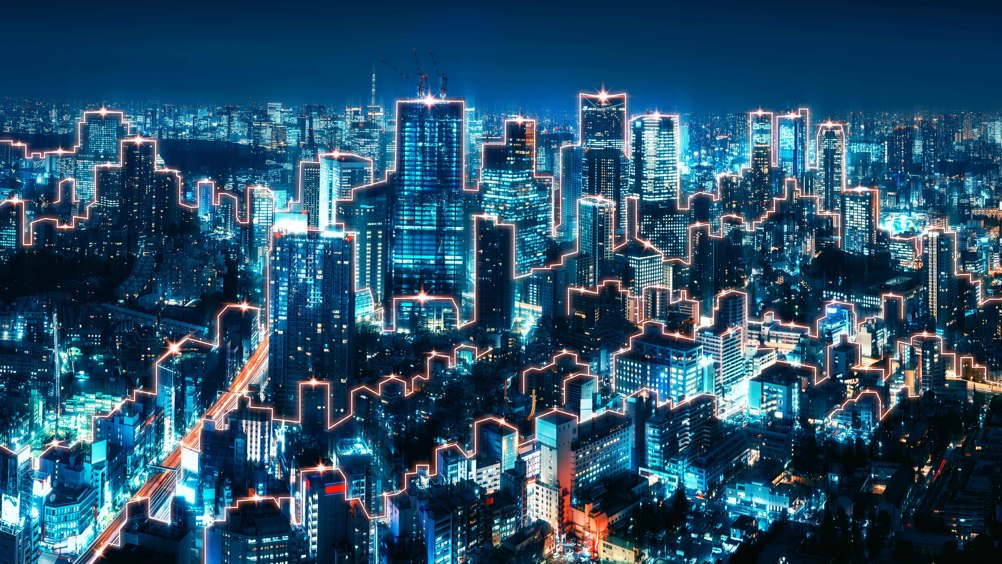 Infracapital, recognising our success in building out robust fibre networks, winning notable contracts and prioritising customer satisfaction, acquired 50 per cent of our business from SSE Group that year. This empowered us to extend our full fibre network at even greater pace to meet the rising demand for ultrafast, nationwide connectivity.
Now in 2021, we find ourselves with a unique opportunity to provide high capacity fibre across the UK as a premier B2B connectivity partner, focused on supporting the delivery of the UK's digital future. As a result, the next stage of our transformation journey is our recent rebrand to Neos Networks, giving us a clearer, more relevant long-term identity in the UK telecoms market.
More than just a name change
While much change has occurred on the way to our rebrand, one thing has remained a constant; our ambition to provide the UK with connectivity solutions that meet the growing demand for high-bandwidth, high-resilience services. In doing so, we're helping to bring to life next-generation technologies such as 5G, IIOT and 4IR, as well as helping enable the smart cities of tomorrow.
Becoming Neos Networks has allowed us to define our connectivity ambitions more succinctly, allowing us to continue investing in what is already one of the fastest-growing networks in the UK. As part of our scope to extend our national footprint to over 550 exchanges, our fibre network will increase from 20,000+km to 30,000+km, and provide better connectivity access to over 680,000 UK postcodes by the end of 2021.
Bringing new products to market
With a new name, comes new opportunities, and for our customers this means exciting product additions to further supplement our already class-leading solutions.
In April we announced the launch of our Ethernet over FTTx (EoFTTx) service, the first product to be released in our new brand. This cost-effective sub-1Gbps solution has been purpose-built to support demand from growing businesses looking to upgrade from fibre broadband to a more robust, resilient dedicated solution. Our EoFTTx service enables resellers to access all the benefits of Full Fibre Ethernet connectivity but at more manageable bandwidths and a more affordable price point.
EoFTTx will become a critical component in helping to meet the UK government's digital ambitions, helping to fibre up the nation. Our EoFTTx service makes use of our own expansive fibre network as well as Openreach's access product to deploy EoFTTx via Ethernet over Fibre to The Cabinet (EoFTTC) and Ethernet over Fibre to The Premise (EoFTTP). The solution is available via our customer portal LIVEQUOTE, which provides quoting, ordering and price comparison capabilities via both our own network and those of leading third-party providers.
With business interest in Unified Communications as a Service (UCaaS) having spiked 86 per cent since the first UK lockdown, we were also delighted to unveil the launch of our own UCaaS offering last month. A cloud-based communications and collaboration platform, which includes contact centre capability, and is fully interoperable with other market leading solutions including Zoom and Microsoft Teams.
Equipped with first-class video and audio-conferencing abilities, our UCaaS product delivers a high-quality collaboration experience for end-users, while supporting the interoperability and ease of use requirements organisations have come to expect.
Developing the UK's backhaul network
Sitting alongside our exciting product developments is a core ambition of Neos Networks to further develop backhaul networks that improve business connectivity across the country. One of the main benefits of our Ethernet exchange backhaul service is its ability to offer more cost-effective backhaul solutions for service providers, carriers and alternative network customers operating their own networks throughout the UK. Our exchange backhaul enables a higher number of UK businesses access to next-generation connectivity across a business-grade, uncontended network.
Through offering scalable Exchange Backhaul across our entire unbundled footprint, we are continuing to expand our network to connect major cities as well as more rural areas that are often overlooked. With a reliable partner like Neos Networks providing the high capacity foundations, our customers can focus on developing their own network, without the challenges and expense that comes with managing the dig themselves.
Another key element of the backhaul service is that customers can procure 'exchange to exchange' or 'exchange to data centre' backhaul capacity from 1Gbps up to 100Gbps, far beyond the average bandwidth typically offered by our competitors. This provides clients with a long-term upgrade path as their demands increase. When combined with the size of our network, this puts us in a prime position to provide services for a wider range of businesses across the UK.
Continued mission of excellence
We have already begun work to deploy high capacity connectivity in regions across the UK, futureproofing local economies, creating jobs and leading large-scale digital transformation programmes for businesses, critical national infrastructure providers (CNIs) and local government institutions.
Our ambitious exchange unbundling programme will see us considerably grow our network over the coming months, while a multi-million pound investment in our pricing and ordering portal, LIVEQUOTE, is helping users acquire connectivity solutions quicker and easier than ever before.
In addition, our infrastructure is supporting one of the UK's most powerful data centres to improve connectivity across the nation, while our work with energy firms such as Seagreen Wind Energy, an offshore wind farm 27km from the Angus coastline, is helping to sustainably power homes and businesses.
We are also in the process of deploying full fibre projects across the country, including in Aberdeenshire, to bring gigabit-capable connectivity to sites across the region such as essential NHS and education facilities, and across the UK coastline to support the critical work of the Maritime and Coastguard Agency.
This continued investment and development within the UK is not only enabling our customers to utilise high capacity fibre services, but helping to facilitate future technology use cases such as the emergence of IIoT, smart cities, and the rise of autonomous vehicles. Our work will ensure organisations across the nation are at the forefront of innovation, and operating efficiently and securely 24/7, 365 days a year.