The time is now for resellers to embrace Machine-to-Machine opportunities with adoption rates in certain sectors already eclipsing 32%, says comms specialist Nimans.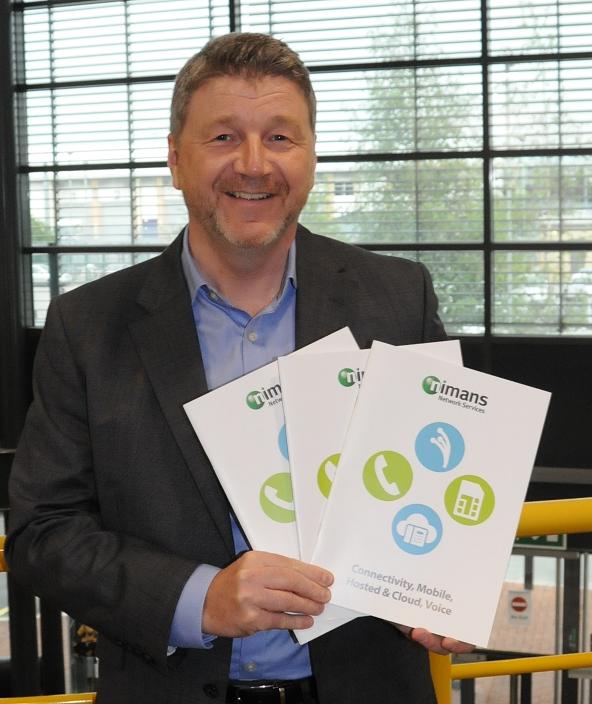 The company has produced a new 24-page guide - to help resellers capture additional revenue - as well as summarising their whole network offerings spanning connectivity, mobile, hosted, cloud and voice services. Enhanced mobile propositions and a new audio conferencing facility are also featured.
"You will have customers already with IoT requirements. Some will be thinking it's too complicated whilst others won't know where to start," says Mark Curtis-Wood, Nimans' Head of Network Services. "This is where we can help resellers and their customers, as the process is not as complex as they may think."
He says M2M adoption rates in certain sectors such as healthcare, energy and retail are already around 32% and set to grow further.
"IoT and M2M are beginning to revolutionise many areas of modern life but lots of resellers are grappling to understand where they fit into the sales process. These are very exciting areas of technology but many resellers are asking who is actually selling it and making money?"
Mark explained how mobile data offers a tangible stepping stone into M2M as part of a 'transitional process' fuelled by the ability to bulk-buy data and carve it up for different customers.
"In terms of IoT and M2M the message is loud and clear: it's happening," he emphasised. "The restriction around mobile data in the past has been that if you are buying it wholesale you have to purchase pre-subscribed bundles offered by the networks. That has been 500 MB or a GB of data etc. In the old days it's not always been fully used which has restricted how resellers can leverage margin. But in the way traditional lines and calls have moved into bundles, we are potentially on the cusp of that again now. At Nimans we are offering the ability for resellers to bulk buy data such as a Terabyte and slice it up in different ways to offer their customers. This maximises profit potential. By talking to their customers about mobile data there's a natural transition into M2M. At Nimans we are offering both mobile data and M2M packages."
In-addition the new brochure also explains about a 'secure' audio conferencing service and a commission-based mobile model from EE – as Nimans' Network proposition continues to expand.