Pragma has launched a new UCaaS software release that supports a range of new features. The iPECS Cloud update delivers iPECS ONE – a new WebRTC UCaaS tool that Pragma describes as "the next generation of unified communications and collaboration".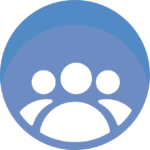 iPECS ONE is delivered through a browser using WebRTC technology. This simplifies deployment, support and the user experience. The browser-based interface is complemented by iOS and Android apps that facilitate mobile access.
Andy Herring, product marketing manager, Pragma, said, "We are really excited to launch iPECS Cloud 3.6 and all of the new services that will be released alongside it. The arrival of iPECS ONE brings a whole new level of features for remote workers looking for a UC and collaboration tool. We are confident that the latest service will arm our reseller partners with a truly comprehensive solution that their customers will love."
Will Morey (main image), Pragma's sales and marketing director, added, "We are delighted to launch this fantastic new tool to our reseller partners at a time when businesses are actively looking for ways to increase collaboration within their teams and with their customers. Collaboration has become more important than ever as we increasingly work remotely. We believe 2021 will be the year of iPECS ONE."
Paul Hallam, co-founder of Berry Telecom, explained what the new release means for his customers. He said, "We are really impressed by the functionality offered by iPECS ONE. Not only does it suit our customer demands, but it also strengthens the collaborative engagement between our customers and their teams at a time when they need it most."
Pragma said that additional products and updates will be released in 2021, with further announcements to follow in the months ahead.