Storage-as-a-Service company Pure Storage has this week announced two new services, Pure Fusion and Portworx Data Services.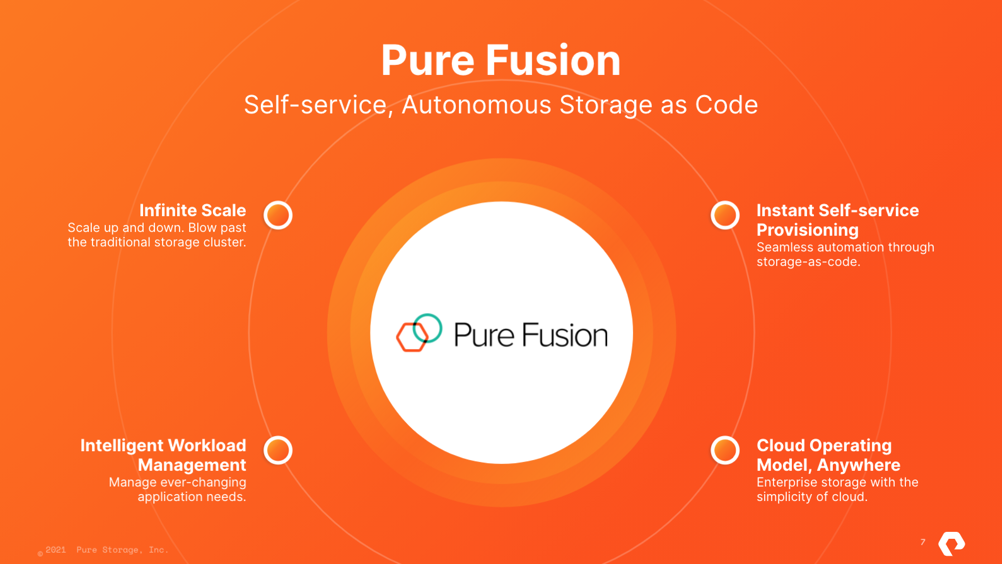 The announcements aim to bring infrastructure and applications closer together by enabling cloud-like automation and delivery of storage.
Pure Fusion, the new self-service, autonomous storage-as-code platform, is built for limitless scale and lets customers bring the cloud operating model anywhere to run, operate and consume traditional storage like a cloud service.
Introduced as the industry's first Database-as-a-Service platform for Kubernetes, Portworx Data Services lets DevOps engineers deploy a managed, production-grade data service with the click of a button. This aims to give software developers access to database applications they need to build on without needing to become experts.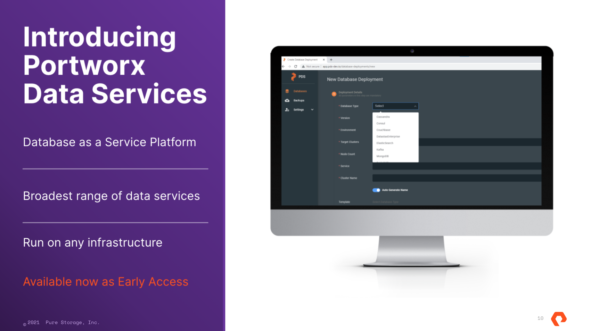 "Since our founding, Pure has delivered simplicity and reliability at scale — what organisations need more than ever as they increasingly adopt cloud native architectures and modern applications like AI/ML and advanced analytics," said Charles Giancarlo, chairman and CEO of Pure Storage.
"Our new software innovations further our goal of making infrastructure invisible to developers, using it as simple as calling an API, and delivering it as a service."
Eric Burgener, research vice president, enterprise infrastructure practice at IDC said that IT teams and their consumers have evolved into 'on demand' cultures and with the shift to cloud and as-a-Service, speed and agility are paramount.
"Storage needs to keep up with end users expectations," Burgener said. "This means making the storage itself invisible, allowing users to easily consume services they need and recognise like capacity, copy creation and recovery."