Venus Business Communications has teamed up with Video conference specialists, Videonations to demonstrate the operational efficiencies and savings video conferencing can bring to businesses. They are hosting an event at London's Iconic Polycom Executive Experience Centre to demonstrate how businesses can easily communicate locally and internationally, reducing the need for expensive or inconvenient travel.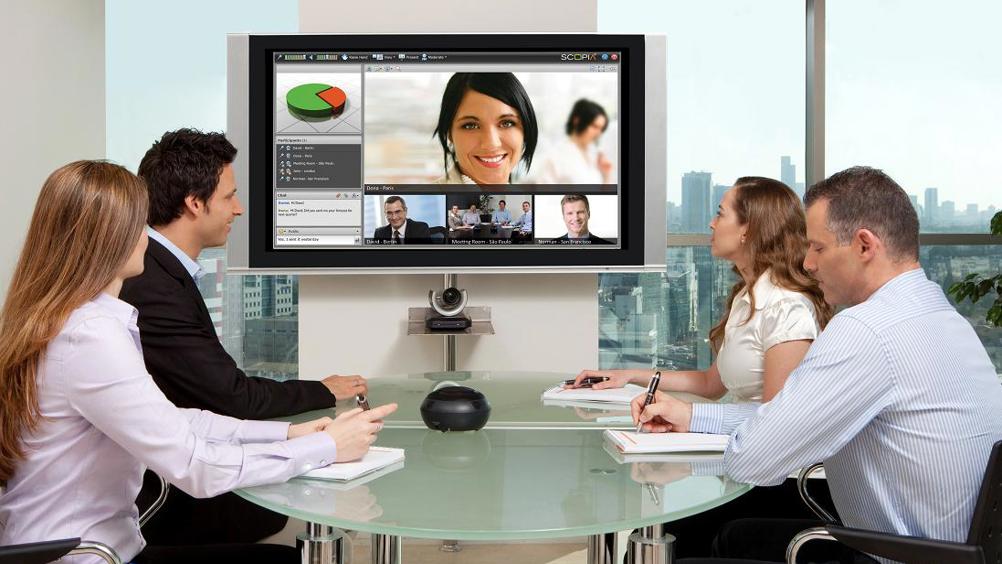 UK businesses spend more than £510,000 each year on travel expenses as employees attend meetings. Venus Business Communications and Videonations are keen to help businesses improve their operational efficiencies and slash their travel expenditure. "One of our key client bases is the media industry, a fast paced environment where highly visual presentations to clients are a part of the working day. Resistance to using video conferencing in the past has been high with concerns about quality and reliability. Our demonstration shows videoconferencing has come of age with state of the art connection speeds and high quality equipment. Working with Videonations, we will show businesses how to create a perfect meeting room experience without the need for attendees to move from their offices," reveals Brian Iddon, Director Venus Business Communications.
The average office worker estimates they waste 4 hours a week in meetings due mainly to technology failure and travel to and from meetings. "Video conferencing relies on good quality connectivity for it to be effective. Fibre optic leased lines bring that reliability, delivering a symmetrical, uncontended service with connection speeds up to 1 Gigabit per second, so download speeds and upload speeds are the same and do not decay at peak times, unlike ASDL connections. Our partnership with Videonations ensures that their high quality equipment is supported by high quality connectivity, delivering a superior video conferencing experience," says Brian.
Venus Business Communications and Videonations' demonstration on the 26th May in the Polycom Executive Experience Centre is attracting a wide variety of business interest. SME's in particular are keen to explore the business benefits of working remotely and saving time and money related to travelling to meetings, not only internationally but across the UK.
"We are seeing more and more businesses realise that they can improve their efficiency, reduce their carbon footprint and save thousands of pounds a year through video conferencing. Productivity increases as associates and partners come together, building strong business teams, while reducing the overheads associated with travel," concludes Mike Adams, Videonations' London Business Manager.