Comms Business looks at alternative and effective ways resellers and managed services providers can add to their portfolios.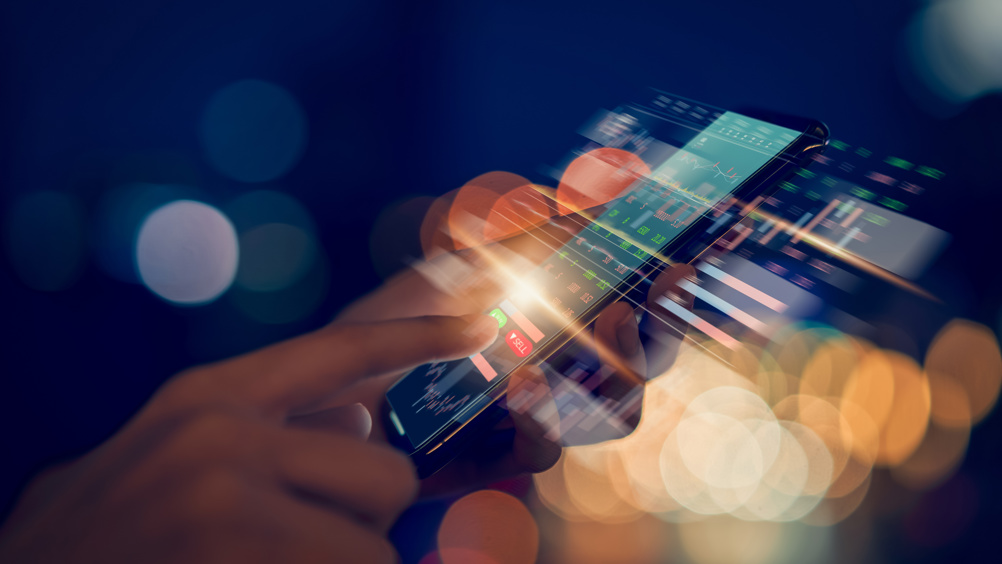 Technology never stands still but when is the right moment to add to your portfolio and what crucial factors determine success? In today's uncertain world it's even more important than ever to make the right choices at the right time.
Thorough assessment is the important first stage of the 'practice builder' methodology for evaluating partners' capabilities to expand their technology portfolio. That's the view of Heather Howarth, European programme manager for practice builder at Tech Data. "Asking the right questions at the start of the process is key. Working with partners to identify gaps that can be filled with potential new offerings and services is the best way to ensure that the requirements for building a new solution practice are fulfilled."
She added, "Taking a recommended three-step approach, resellers should explore and identify the right strategy for best opportunity for transformation. The process begins with developing an understanding of the customer organisation's transformation readiness to identify opportunity for growth and development. Step two builds out specialist knowledge within the identified field following a series of education modules. The final step is facilitation of vendor-specific enablement and the necessary certifications to bring the new solution to market."
Dan Waters, UK country manager at distributor Arrow ECS, said it may seem obvious, but the key is to understand your customer or potential customer needs.
"Keep up to date on trends and innovation, and focus on key solutions, as most businesses can't deliver at scale across the board. In general, customers are looking to streamline and reduce complexity, with a keen eye on cost. Services which support these fundamental principles will be successful. Focus can never be underestimated when solving problems for customers, particularly those in sectors with specialist skillsets."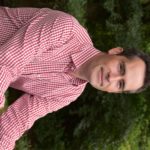 Martin Saunders (pictured left), product director at Highlight endorses the view that resellers and MSPs need to keep in touch with customers to understand what their problems are now and what they might be in the future. "This will enable them to evaluate how their existing portfolio is performing and spot any potential future gaps.
"Understanding and solving customers' problems is the key role of a portfolio or product manager. And whilst a customer is not always able to articulate exactly what they want; they will be able to identify the issues that keep them awake at night and key problems they need solved. Many service providers will claim, or think, they have this 'keep in touch' approach, but most actually don't: building the level of relationship where customers will actually open up to you, takes real time and effort. Having a monthly 'How's it going?' call doesn't cut it."
He explained, "When evaluating a portfolio, it is essential to keep a close eye on revenues coming in and costs going out.  A six-month review after a service has been launched provides a useful check to ensure that assumptions were correct and identify any new support problems that have arisen."
Emerging opportunities
Howarth pointed out how cybersecurity and software in the cloud have been areas of significant relevance during the Covid pandemic. "However, strategic investment in new technology will vary from partner to partner, and adopting appropriate services should always be assessed individually, taking into account customer demand and the business's position before entering the market. Opportunities to onboard vendors and offer new services alongside existing offerings can be realised by building only the most appropriate vendor partnerships and via comprehensive training."
She added, "Where new offerings align with an existing portfolio, the timescales for ROI may be short-term or work with a wider development of strategy that envisions a more significant change in the variety of services that a partner is able to offer in the long-term."
In the last year, networks have become hot property according to Sylvain Quartier, VP marketing & product strategy at Ekinops. "Among both large enterprises and SMBs, networking has become a fundamental, critical and sensitive link between employees and customers as many have rushed to transition to remote, flexible working models. As a consequence, demand for digital, cloud-based solutions are higher than ever.
"There are 'quick wins' for MSPs – doubling bandwidth or increasing speed of voice services for existing customers are two good examples. Such wins are, however, limited and short-lived. Capacity demands on networks are now at levels analysts had previously projected for ten years from now so, while the opportunities are phenomenal, the timelines have changed, and competition is fierce."
Arrow's Waters feels the cloud should be "the delivery mechanism" for new offerings. He added, "The opportunities include remote desktop or application access, security, data protection, agile application delivery and optimising data through machine learning and artificial intelligence. All are creating value while at different stages of maturation."
As for quick wins and longer-term strategic investments, he said, "It all depends on the investment timeline. Inevitably, differentiation and creating real value is important. Choose carefully, as the cost of hiring the right skills and developing interesting solutions requires the market to be ready."
Saunders at Highlight said the biggest opportunity going forward is for resellers and MSPs to specialise and become experts in a few services rather than opting for a wide portfolio and being masters of none. He added, "Offering a proper managed service is a huge opportunity for providers to make a difference. Again, many claim to do this, in practice most actually don't. Those that understand a product and go deep into it, rather than having a shallow and wide portfolio, will find lots of opportunities in the networking area to differentiate over those who only offer generic connectivity.
"When selling networking services, the temptation to widen a portfolio has been based on the mistaken belief that the network is commoditised with very little opportunity to differentiate and add value. But this is untrue. MSPs need to remember that there are the two sides to their business. There is the technology and networking part which is all about ensuring the network runs – and this area of the industry has lots of competition. And then there is the service side."
He continued, "Services are the human element of looking after a customer, understanding their problems, how they use their technology, and how a failure can result in lost business or poor satisfaction for their end customers. Ultimately, most customers want their providers to understand their business and their issues, act as a virtual member of their IT department and really look after them."
Vendor support
Howarth at Tech Data said to be competent in selling a vendor solution, partners need to be confident in their abilities to deliver as an MSP model. "With investment in dedicated enablement partners can access solutions-based enablement materials that can be referenced continuously to build out and offer specialist expertise. Access to video content via a digital enablement platform has been of extremely high value to partners looking to develop security solutions as an MSP model and will continue to enable them as they move forward."
Both distributors and vendors can help by offering guidance and advice on developing areas and markets, believes Waters from Arrow ECS. This can be achieved by assisting go to market with financial programs and sales and marketing initiatives.
Quartier said vendors can best support by recognising new conditions and proposing solutions that align with end-customer demand. "Investment needs to happen quickly, though; MSPs can't afford to wait for vendors that are not primed with 'MSP-ready' technology – this means multi-tier, multi-tenanted and scalable solutions. Vendor maturity is key too.
"From a business perspective, careful margin consideration and variance in pricing models is needed, such as whether a subscription service or 'pay as you go' model is more profitable. Here, a white-label vendor can offer both greater flexibility and more support. Without heavy investment in sales and marketing, white-label vendors can afford to deliver a wider range of base solutions, keep technology costs more competitive, and invest more time in working with partners to ensure solutions best fit the desired business model."
But Saunders at Highlight feels vendors need to improve their understanding of what service providers do and deliver the services that providers need for their businesses.
He said, "Typically, vendors tend to think of an MSP as a distributor of their products and services, adding little value and believing that the end customer is their customer – which is completely wrong and often leads to them being unwilling to devote time and resources to the MSP. Alternatively, the vendor may believe that the service provider is consuming their technology like an enterprise. This can cause major problems for providers with a large customer base that need to itemise services delivered to different customers."
Saunders added that it is also important that vendors do not tie MSPs into long terms contracts on an individual customer basis. "Problems arise when a service is contracted for a year, but this goes out of sync with the provider's contract with their end customer.
Long term agreements on a big purchasing contract are necessary, but there needs to be flexibility on a customer-by-customer basis, so MSPs can scale up and down as needed."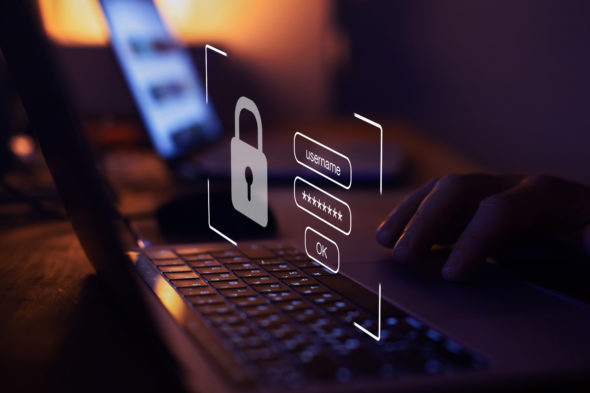 Evolving journey
Andrew Jones (pictured below, right), director at AudPro, said that given the current climate there are plenty of opportunities arising from increased remote working. "When looking to evaluate your portfolio, it's important to consider the needs of your customer-base and work back from the challenges they're facing. From our point of view, evolving the customer journey of calls is the main focus.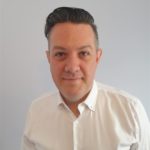 "Right now, the likelihood is a business is being called for one of two reasons; for a sale or product enquiry or a complaint. With either scenario, the ability to enhance or diminish the customer experience is far greater, as it's a more personal interaction than ordering online or conversing through a chatbox, for example.
"Considering many businesses are still relying on call diverts to mobiles and home phones, there's considerable uncertainty in the customer's experience. Will they get through to the right person? How do they know their call will be answered? That time spent waiting for an answer, or on hold while being transferred, can make or break the forthcoming interaction."
He thinks the question around quick wins versus long-term depends entirely on the needs of the reseller. He added, "Where resellers are looking to boost their portfolio, support from the vendor is essential."
Thrive not survive
Jeff May, UK sales director at Konftel, pinpointed how the continued transition into more hybrid ways of working between the home and office makes having a diverse range of flexible solutions even more important. "New opportunities will continue to be created as businesses and organisations take a more balanced and agile approach, in a very uncertain world. Diversity is key for resellers; one size doesn't fit all.
"Take conferencing for example. After the initial explosion to the home what we expect to see over the next six to 12 months is major growth in hybrid solutions, suitable for board rooms and huddle rooms and also dedicated home working environments, where users demand the highest quality audio and video experience. I think what Covid has shown is the importance of diversity and flexibility.
"Hardware and software that ticks all the boxes will accelerate much further forward – based on technology that's easy to install and easy to use, wherever people are working."
With the UK now in another lockdown and 57 per cent of small businesses expected to continue with remote working beyond the pandemic, Steve Law, CTO, Giacom said IT businesses who are able to offer tools to support working from home will be essential to the survival and success of small businesses.
"There's an extensive range of technology and services available to support leaders in this journey and particularly to help resellers overcome the challenges of the current economic climate. This is where resellers have a vital role to play in educating their end-users on how to gain the most productivity and value from technology – to do more with the resource they have. Without education and support from the channel, businesses will struggle to keep pace with the amount of change and understand what tools they need to survive and thrive. There is no going back from virtualisation, the cloud is the clear future."
Whilst many different factors determine levels of success, Andrew Dickinson, CEO, Jola, thinks companies prefer to buy from existing suppliers. "This is true now, more than ever. The current climate has also reinforced the importance of recurring revenues. Evaluate your customers. What else do they buy, could you sell it, and why wouldn't they buy it from you? Every single one of your customers is buying or has opportunities for mobile data SIMs. Whether for homeworkers, back-up to fixed networks or to provide intelligent connectivity for IoT projects. Speed and coverage of 4G has improved and wholesale prices have tumbled creating super-margin opportunities for MSPs."
He added, "In 2020 Jola signed over 200 new reseller partners and the size of our base of installed SIMs doubled. Unable to sell Ethernet, broadband and hosted voice, Jola partners have found opportunities in digital signage, transport, PTT radio and retail. More than half our growth last year came from partners that had never sold mobile data before.
"With the right partner, 4G or 5G are easy to provision, support and bill. The best wholesale suppliers will train your sales staff and support them in the sale. The very best will automate every process possible, provide portals and API integration and relentlessly develop new products and product extensions."