The channel thrives on taking a product and adding wraparound services, and Microsoft products provide fertile ground for this. Comms Business examines how channel companies can add value.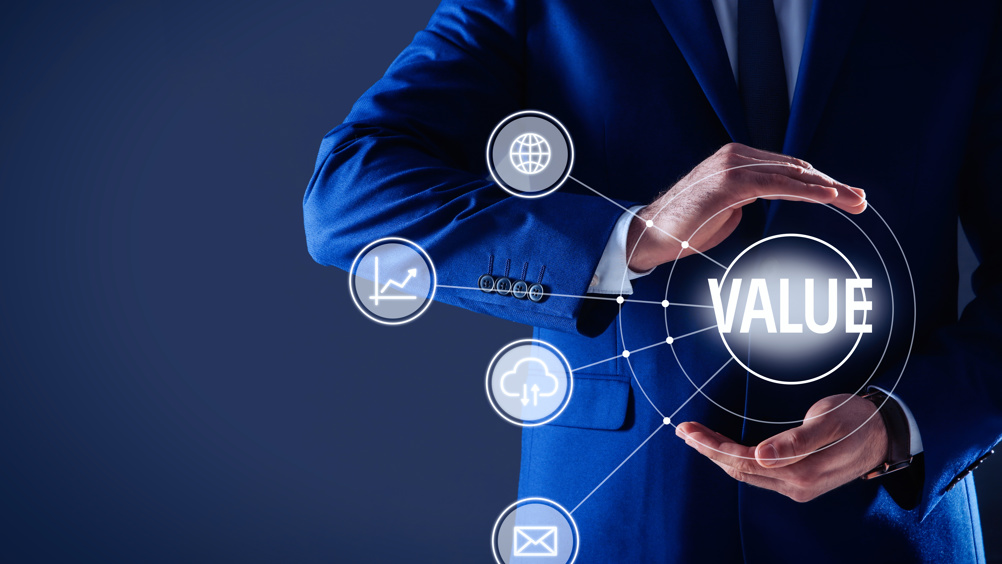 The Microsoft ecosystem has long been a vital string to the bows of many resellers, MSPs, and even vendors themselves. For many companies working in or with the Channel here in the UK, the pandemic has strengthened the importance of Microsoft value-adds.
"Since the pandemic it feels like more partners than ever are becoming hooked into the Microsoft ecosystem – and it's not just limited to the traditional data resellers," explained Andy Bannister, group head of sales at Tollring. "Historically, there may have been a struggle to differentiate but the Microsoft Appsource marketplace, home to thousands of third-party apps, has widened the opportunity for differentiation and a truly consultative sell."
Despite these broad and wide-ranging opportunities, partners must ensure they are building meaningful relationships with their Microsoft contacts. Paul Wakefield, senior product manager, SIP Trunking, Gamma, explained, "The size, scale and reach of Microsoft Products, in terms of user knowledge and capability is unparalleled. While this is clearly a benefit to reach a wider market and enhance capabilities for customers, it also brings some challenges for partners. Relationship building is a constant activity, with key roles routinely changed and significant decisions driven globally from the US, it can sometimes be difficult for partners to ensure consistent strategic planning. Agility is key to a successful partnership with Microsoft."
The good news is that Microsoft consistently provides its partners with advice and resources so they can add value to its products. Adam Wilson, strategic partner director for EMEA and ANZ at Vonage, discussed his experience with Microsoft's dedicated technical and business partners. He said, "Microsoft is a global provider and is a truly professional organisation, and their partner support team has been great to work with. We meet with our dedicated technical and business partners on a weekly basis, and they consistently provide great advice and resources as needed."
He added that there is room for progress. "A potential area for improvement would be the partner licensing and access to Microsoft products. It would be ideal for our development teams to have access to permanent environments as they build additional integrated features and solutions. Together, Microsoft and Vonage are experts in helping organisations set-up Teams for voice while layering in additional features."
Microsoft Office 365 is frequently cited as a big area of opportunity for the Channel. Karl Roe, vice president of digital transformation and customer success at Nuvias Group, said that the pandemic has ramped this up even further. "The rapid shift to remote work during the pandemic has increased the adoption of collaboration tools within Microsoft Office 365's existing portfolio, and increased reliance on its products. Our reliance on applications such as OneDrive, SharePoint and Teams, has highlighted the need for SaaS solutions and for protecting the increasing amount of data we share and create within Office 365."
Unlocking voice
One thing that has changed dramatically during the pandemic has been the way employees communicate with clients, prospects and colleagues. This shift, alongside broader telephony trends, will create ripe opportunities for the Channel. Direct routing is one area that is in the spotlight. Ben Merrills, CEO of Zapappi, explained, "Microsoft created a UC platform that really opened up access to the Channel. Their willingness to do this means that for telecoms resellers, direct routing represents the biggest opportunity to provide a core service to their customers. Direct routing introduced the pathway for Skype for business migrations to MS Teams.
"Recent Ignite announcements around Operator Connect may seem like a game changer, but I believe it will cater to a different audience with costs that are unable to match the channels offering. Partners should also be mindful to take advantage of products that use the communications tools built into MS Teams. By selecting value add partnerships and third party collaborations, channel and service providers can focus on building on the direct routing product both within and outside of Microsoft's own road map."
That chimed with the view of Paul Gibbs, sales director, MyPhones. He said, "As an integrator we focus on enabling our partners to make margin over and above professional services on the core licensing. MS Teams has fast become an integral part of everyone's business and end users are looking for providers that can not only deploy Teams but also enable the voice element."
Russell Lux, CEO, TelcoSwitch, added, "Microsoft is everywhere, and there's barely a business that isn't buying something from them. But with voice the options are technically limited, and supported from the US – which isn't ideal for many companies. The Channel has an opportunity to layer valuable solutions that complement and enhance what is a solid core product. Channel partners that see Microsoft as a vessel to deliver more services and better experiences to their customers will benefit."
Collaboration
Another key area where partners can add value is within Microsoft's collaboration products. Nuvias Group's Roe explained, "Collaborative applications are no longer just desirable, but a business-critical asset. Microsoft is a clear leader in this space and organisations can build on its standard building block solutions, extending and customising to suit their needs. For example, Microsoft provides a basic level of security as standard, but many organisations may decide their data warrants a more advanced level of threat protection, such as the Microsoft-compatible options that Kaspersky offers.
"Productivity apps, like Office, SharePoint, and Microsoft Teams are pervasive throughout enterprises, but IT must assure a quality user experience to ensure the use of these apps actually result in increased productivity. The Microsoft office suite offers a solid foundation for advanced usage by adding network monitoring functionality to understand the employee user experience and optimised applications for increased productivity."
Adding value
There are countless ways channel companies can add value to Microsoft products, and the best approach is to define your areas of expertise and align those with gaps in the Microsoft portfolio. Wakefield, from Gamma, discussed how his company goes about this. He said, "For Gamma, this approach has two strands: voice enablement and feature augmentation. First of all, Gamma's role in terms of PSTN helps Teams fulfil its UC potential by enabling a full and rich voice experience. However, even so, Teams isn't a complete UC service – this gap allows for opportunities to provide value added services that can help customers deliver the experience and business outputs they need for their business. Integration and a seamless user experience will be key, and as ever, differentiation is critical to success within the channel."
Gibbs, from MyPhones, said, "We have bought to market a very elegant integration solution that enables MS Teams to be fully underpinned by our feature rich hosted telephony solution. This enables partners to deliver not only connectivity and IT but also a fully integrated telephony solution which works in tandem with MS Teams. In that, they are getting full wallet share from every customer and can also win new business by being able to offer that over and above their rivals."
Paul Dunne, EMEA channel director, Poly, explained, "Poly has created a one-stop shop for partners to deliver amazing Teams experiences for both personal and group collaboration needs – wherever work is happening. This gives customers a complete and integrated end-to-end Teams solution set that includes Teams-certified video bars, desk phones, speakerphones, personal meeting displays, noise cancelling headsets and full meeting room solutions, which offer fast, one-touch native experiences and effortless collaboration.
"Underpinning these solutions with services such as Poly Lens provides organisations with visibility into workspaces across the business. IT teams can manage data and insights for voice, video, and headsets under a single pane of glass, including a disperse remote workforce – all from the cloud. As such, they can optimise support and better forecast investment planning."
Teams skyrockets
2020 was the year of Microsoft Teams for many businesses, with the company reporting daily active users grew from 44 million in March 2020 to 115 million by October 2020. "Clearly, Teams is here to stay in a big way," commented Tollring's Bannister. "Initially, when companies first stepped into the world of Teams, the idea was to allow businesses to function in much the same way as they would in the office, reducing the impact of the pandemic and, in many cases, simply providing a means of operational survival."
Now, Bannister said it's time to examine the longer-term opportunities. He added, "It's time to reinvent work, starting with understanding more about how work is done and how to make it healthier, playing more to peoples' strengths."
Organisations are tentatively planning for how their employees will work post-pandemic, and a hybrid model is coming to the fore. Businesses that adopt this approach to flexible working, where employees will split their working days between home and the office. Dan Davies, CTO, Maintel, explained, "Organisations are increasingly shifting their mindset towards a hybrid style of working. Consequently, the reliance on collaboration-based tools, such as Microsoft Teams, will only continue to grow. As employees will be working from a mix of locations, some in the office and others from remote locations, businesses will need to ensure employees have the right tools to stay connected. Making sure employees are still connected, even when miles apart.
"Today's digital workplace needs tools that support calls, emails, video conferencing, document sharing and collaboration and chat all in one place. Microsoft Teams possesses some but not all of the requirements needed for today's changing workplace. Businesses can leverage added functions such as ICON Teams Connector, to ensure they have all the essential ingredients to support hybrid working and make sure productivity can be maintained."
Mike Korkidakis, head of distribution, Wavenet, added, "These past 12 months have seen no end to technical advancement for so many organisations, the technical road map deliveries were put forward at a rate that could never have been predicted.  At the foundation of so many of these and dominating were Microsoft products and Microsoft's infrastructure.
"Platforms like Microsoft Teams and other products in the vast portfolio have enabled a solid base layer to allow partners to expand off. The challenge is everyone has access to this portfolio so it's vitally important to find your unique value proposition off the back of the solid foundation provided. This creates vast opportunity."
Jon Arnold, VP of EMEA sales, RealWear, pointed out the possibility of building apps on top of Teams. He said, "First, Teams is more than just a tool, it's a platform where users can create their own Teams apps for specific purposes, with very little time or energy required except a vision. That's an interesting value proposition for the channel community and enables it to meet the needs of individual customers. Microsoft is committed to digital transformation throughout its entire product range. Secondly, channel partners will be expected to lean into remote collaboration and remote communications and support themselves, and Teams is there to support that effort."
Channel companies should also consider the limitations of Teams. Jay Choudry, solutions director at Content Guru, said, "Almost all businesses are Teams users in one way or another, and this is particularly true since the transition to homeworking. However, as organisations begin to use Teams more and more, it is clear that it has limits when it comes to end-to-end comms.
"Teams does not provide the rich feature sets required to deliver a fully featured omnichannel experience for customers, as it has primarily been designed to enhance internal communication. Teams has its limitations in terms of PBX functionality, although as a it is packed with features.
"Contact centre as a service [CCaaS] partners have a golden opportunity to enhance Teams with the functionality that contact centres need to work effectively. Integrating the CCaaS layer into Teams and leveraging direct routing capability allows customers can transfer calls across the two estates, whilst retaining features like presence sharing between the contact centre and back-office Teams users."
Looking to the future
The diversity of the Microsoft ecosystem will continue to provide channel companies with ideas for where additional value-added services or products can be developed. Peter Jury, Elite Group's commercial director, pointed out AI and cloud as some key areas of exploration. He said, "Key innovations such as monitoring, automation, AI and cloud services particularly interest us. We consistently review new innovations and how they can be applied to real-world scenarios that can benefit business.
"Services such as Azure Sentinel, Azure Automanage and Hotpatch are key tools which improve business management, reduce down-time and ensure they are secure from the latest threats. With AI, new ways to interact with customers and improve processes are being realised all the time, which in turn means customers are reaping the rewards of new cloud services and innovations. It is an ever-evolving cycle of continuous improvement."
Choudry, from Content Guru, added, "I'm particularly interested in finding out more about Microsoft Viva, an employee experience platform which was unveiled last month. Microsoft says it is designed to provide digital tools to support remote workers, with four modules focused on employee engagement, well-being, learning, and knowledge. For CCaaS partners, it will be really interesting to understand how this might work well together with an organisation's existing contact centre technology to enhance workforce optimisation and employee satisfaction."
The adoption of hybrid working will also create new opportunities. Korkidakis, from Wavenet, explained, "A whole stream of updates coming to Azure and 365 will be necessary to the new breed of hybrid working we will now be seeing, compliance and identity, empowerment to defend to manage and protect employees, work, data, mental wellbeing and personal safety. Digital transformation is a buzz phrase within the industry and personally, to me, it's no secret Microsoft is dominating this space and truly adding value."
Mayur Pitamber, director of product marketing, 8x8, added, "The ability to offer a certified for Teams contact centre solution is interesting. We provide a robust solution to organisations needing omnichannel contact centre capabilities that work no matter where their agents are located. We see this continuing to be a requirement as organisations move to a permanent hybrid working model. Microsoft Operator Connect is another interesting development – bringing PSTN calling into Teams."