The increase in the use of platforms like Microsoft Teams may have left some people asking, "why do we still need a telephone system?". MyPhones explains why more functionality is often needed.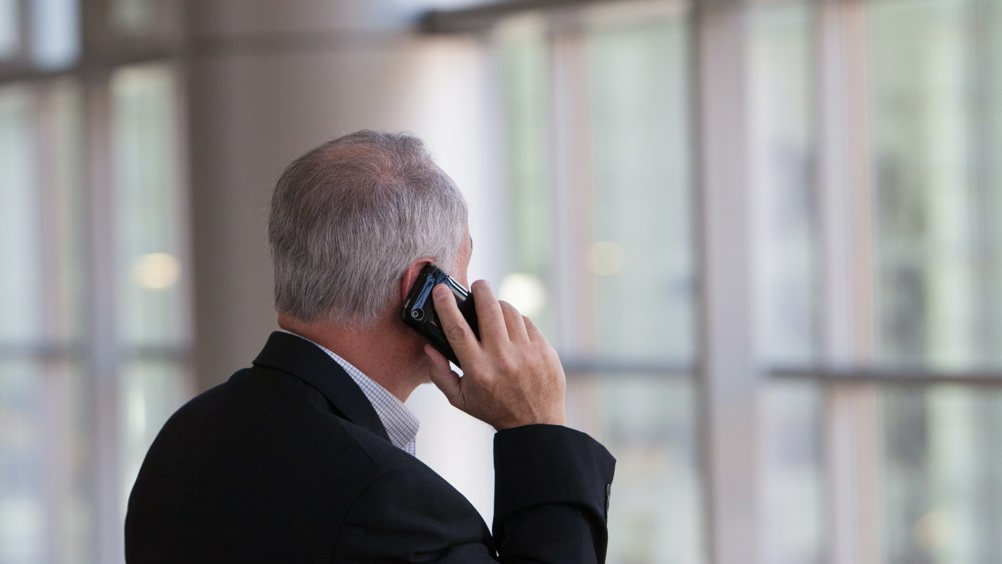 It's never been easier to invite multiple people to join a call than with Teams. There is no need for an expensive conference number or to log into another platform. At the click of a button, you can invite all your guests to join you on a call and even see them using video.
It's not surprising the desire for using such an application is now stronger than ever, so why are people still selling telephone systems? And, perhaps more importantly, why are people still buying them?
Microsoft Teams is fantastic for internal and external collaboration, but there are many telephony features businesses rely on, which are not available or lack depth or configurability. Businesses still need the rich telephony features that they have come to expect from their PBX. They still want the ease of reception consoles, call park and transfer and using night service features, which is why MyPhones offer a slick integration between Teams and their Altos hosted telephony platform.
A telephony platform is essential to maintain your existing telephone numbers, call routing plans, reporting features and to ensure excellent call quality, backed by proven resilience and availability.  A telecoms provider will also be able to offer the best packages for mobile, national and international calls.
It has been reported that 9 out of 10 businesses use Microsoft Teams and, with this reliance on the functionality of Teams, the natural next step is to integrate it with your hosted telephony solution.
Microsoft Teams is great for video conferencing and team meetings but there has always been a voice gap. With the MyPhones Altos platform, you can manage integration of your phone directories, short codes and numbers into the Microsoft Teams environment, resulting in a centralised management platform. Calls can be made and received on any supported device, using the Teams application.
Integration enables inbound and outbound call flows to be maintained including full company reception, IVR and call group functionality. Queues are easily managed, agents can login and logout of multiple call queues and still manage number presentation, presenting different numbers depending on where returned calls need to be directed to.
With a choice of IP handsets, ideal for reception waiting areas, hallways and warehouses, your customers can benefit from a mixed environment of handsets, mobile clients and voice-enabled Teams users all working together on the same system.
Insights from MyPhones provides comprehensive call data reporting out of the box, enabling businesses to monitor and manage all call activity, with no need for additional and often expensive software bolt-ons.  Charts, graphs and detailed reports show group and individual level call analysis, display trends and provide essential management information.
MyPhones have a deep understanding of Teams and the licencing options. Furthermore, they have created a seamless integration, making it easy for resellers to deploy, most importantly it avoids them having to become an expert in Teams configuration and use of 'PowerShell' commands.
"What we do is help our resellers understand the various flavours of Microsoft Teams so they can support their customers' journey and provide a solution that enables that journey," said Paul Gibbs, sales director, MyPhones.
"Taking a Teams voice platform allows our customers to bridge the voice gap to true digital delivery, open up collaboration and allow workforce mobility. Our users should be able to decide how they wish to consume their voice service which may evolve and change over time. Delivered either via physical hardware, over a compute or mobile device, that choice should be in the hands of the user. MyPhones' out of the box integration has made it easy for us to do that,"  said Simon Brittan, technical director, Cloud Central UK.
Microsoft Teams and MyPhones integrated telephony delivers a smart solution for chat, video conferencing, file sharing and all your essential and most loved telephony features, enabling users to make and take calls from any device, irrespective of whether they are in the same office, working from home or traveling around the world.
Join this MyPhones webinar to find out what you need to know about Microsoft Teams to bridge the voice gap.