Vendors have been quick to jump on the Desktop as a Service (DaaS) trend and in 2020 the service can now be found in organisations of all sizes. In this feature we take a look at the latest market movements and the opportunities for partners to deliver DaaS in the new working environment.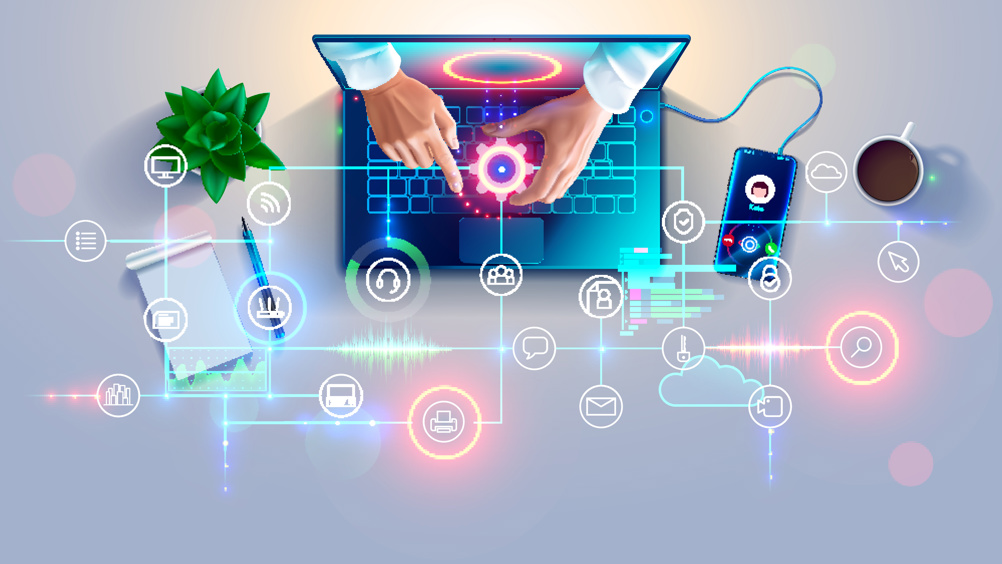 According to Verified Market Research, the global Desktop as a Service Market was valued at $2.8 billion in 2018 and is projected to reach $11.06 billion by 2026, growing at a CAGR of 18.7 % from 2019 to 2026.
DaaS is a way for organisations to consume desktops and applications on a subscription basis. DaaS, securely delivers virtual apps and desktops from the cloud to any device or location. It should offer a simple and predictable pay-as-you-go subscription model, making it easy for customers to scale up or down on-demand. The turnkey service should be easy to manage and simplifying many of the IT admin tasks of desktop solutions.
What are the key elements required to deliver a secure, scalable, high-performance desktop environment?
Pete Watson, CEO, Atlas Cloud commented, "Security, accessibility and productivity are all very real challenges that many businesses face when enabling extraordinary levels of remote working. These concerns have inevitably escalated throughout the current Coronavirus crisis. Although a very simple process for users, there are a few key components required to set up the perfect desktop environment.
"Enterprise-grade servers and ISO accredited data centres are important for any virtual hosted desktop environment that allows users to access everything they need securely, within one familiar cloud hosted environment. Removing the pain points of hardware upgrades for graphically-intensive applications and with all processing taking place in powerful data centres rather than the end user's device, cloud-enabled hosted desktops can help decision makers eliminate the complexities of sophisticated hardware and help employees to operate in the age of flexibility.
"When utilised correctly, technologies like Virtualisation can remove barriers to flexible working and empower employees previously restricted to a single, on-premise device. This setup allows users to access all data, email and applications via any device via one login, meaning that VPNs are no longer needed to access certain applications. Combined with multi-factor authentication capabilities, companies can safeguard both employees and company information within a secure desktop environment - no matter where their staff are."
Timing
Given that many of us have been told to remain at home for the foreseeable future is now the perfect timing for a DaaS proposition?
Pete Watson commented, "Organisations hosting key business applications themselves, rather than using SaaS products, will find the scalability and secure remote access of DaaS is unrivalled right now. We found more than one in 10 office workers were unable to access key files or applications to do their job while working remotely – which just isn't good enough. A DaaS implementation would give everyone secure access to everything they require very quickly, especially when combined with a BYOD approach.
"Let's not forget that Windows Virtual Desktops (WVD), which comes free in popular Microsoft 365 package, and Citrix Managed Desktops (CMD) can be switched off and easily as they're switched on when hosted on Azure – meaning you can treat DaaS as a Business Continuity as a Service approach, if you wish. Pay only when you use it!"

Adding value
The off the shelf products customers can buy straight from the big vendors may suit a smaller business with some in-house IT knowledge but the partner channel is there to serve and support customers with DaaS requirements they simply can't get anywhere else.
Watson commented, "Collaborating with partners allows businesses to innovate their solutions to clients and prospects. With the support of specialist partners, hosted desktops solutions can be made ultra-secure, highly performant and very reliable, delivering the diff erence for customers. Working with partners can also give companies that competitive advantage and can allow them to keep in control with minimal effort.
"There are also significant flexibility advantages. Often, partnering with a managed service provider means that there is no capital outlay and minimal responsibility for the implementation, billing and ongoing support and remote management."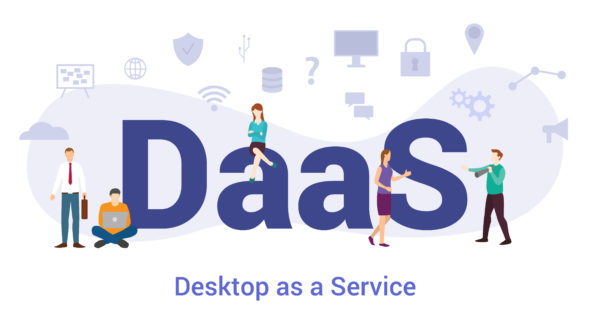 DaaS vs VDI
As with any as-a-service offering, organisations may opt for managed DaaS to avoid the cost and hassle of building and maintaining their own VDI (Virtual Desktop Infrastructure) offering, particularly if they are small businesses with limited in-house resources or budget. DaaS is also useful when the customer needs to easily scale the number of users up or down – in busy or seasonal periods, for example.
VDI and DaaS have been an important a part of outsourced corporate helpdesk services offered by enterprise partners for a long time. Whether it be with vendors like Amazon, Citrix, Microsoft, VMware or others, some form of managed desktop will always be of use to organisations for a variety of reasons, either due to cost, strategy, logistics, or partner expertise.
If a customer is a large corporate entity and needs to outsource its desktop management to a partner, there is clearly value in having someone take some of the headache away and perform that completely independently or in conjunction with the internal IT team. In that case the difficulty of configuring and running an enterprise environment was a good value-add and VDI was the solution.
For smaller businesses DaaS can be of use, particularly if partners are combining the deployment and configuration of PCs and software to that business with IT asset disposal services or going even further and developing a refurbishment business.