What happens when you integrate industry leading collaboration features with the full PBX functionality of MyPhones?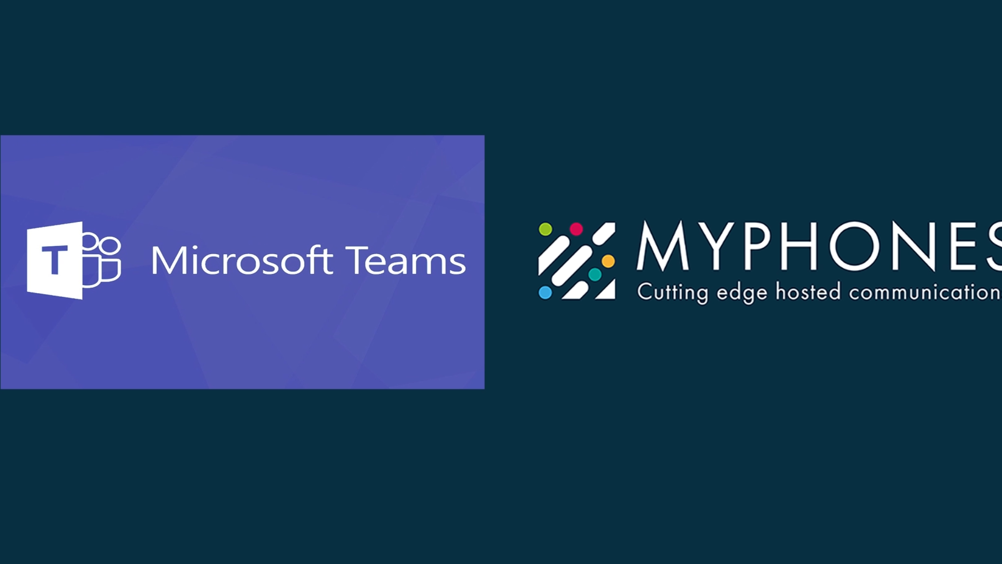 MS Teams and telephony system integration, when done well, come together to provide all the best features of telephony and collaboration software in an environment that enables users to choose how they want to work.
MyPhones has partnered with industry leading SBC experts to deliver a flexible and secure hybrid solution which integrates their feature rich hosted voice platform with the collaboration, meeting and sharing capabilities of the Microsoft Teams platform.  MyPhones single sign enables a seamless integration, eliminating the risk of human error, and users benefit from all the features of both in a simplified working environment.
The integration means that users no longer have two platforms to work with and telephony features are delivered directly to your MS Teams mobile and desktop environments – simplifying everyday activities.
Users across an organisation benefit from being able to choose how they communicate. They can keep their DDI numbers with no restriction on the amount of numbers available to an account, so there are plenty to cover every individual and team across the business, making it easy to manage inbound calls, ACD hunt groups and individual 'no answer' failover.
A hybrid environment means organisations can benefit from a mix of handsets and applications, to suit users individual working styles and independent self-managed diverts.
Insights, MyPhones comprehensive and inclusive call reporting suite, provides graphical and detailed reports, with no need for any additional software. Managers and supervisors can view call volumes, patterns and performance with the ability to easily share across the business.  Unlimited Wallboards display statistics on a variety of devices, giving flexibility to monitor performance from anywhere.
Through the same platform, Call Recording offers protection for staff and customers. With MyPhones integration you can easily record, playback and download your recordings without additional software or unnecessary costs.
It is important that there is a common language that all areas of the business can understand.  Those who have operated IT departments have often found it difficult to communicate effectively with those who run telephony and our approach encourages a common language that brings the technologies together.
An integrated solution offers benefits not just for the user but also for the support teams and accountants.
IT departments can now benefit from centralised management and dedicated support from a provider with knowledge of both telephony and the integration with MS Teams, which means they can provide faster service resolution, plus your telephony has the proven resilience of the MyPhones platform, delivering an enriched experience for all.
Pricing is straight forward with low costs per caller and telephony providers still offer the best call packages for inclusive and out of bundle calls such as national, mobile and international calls.
There are downsides to putting all your eggs in one basket with MS Teams calling plans, including complex costings, limiting features and the reliance on a platform that has yet to prove it's reliability for telecoms. Integration gives the best of both worlds creating a hybrid solution that offers flexibility, is feature rich and resilient, with a platform and network for your telephony and data communications, delivered via an intuitive solution with a choice of devices to suit individual user requirements.
All of your routing can be done via the MyPhones portal for better management, with bespoke dynamic failover options for managed devices and in the event that MS Teams is unavailable you still have your full telephony communication platform available, so your business communications can continue to operate.
Join our webinar and find out how using MS Teams with MyPhones telephony delivers an enriched user experience and the features not available on MS Teams alone.
In this webinar we will be looking at how to truly enrich the user experience, the additional features offered by integrating with MyPhones and the features of the different MS Teams licences and the MyPhones Teams Voice licence.