Resellers looking for network services solutions for their customers can rarely find a one size fits all solution from a single carrier and a new breed of supplier is taking advantage of that situation by supplying solutions from a wider selection of carriers and interconnects.

An aggregator is a company that can bring a number of individual sources together (such as vendors, products, services, best practices) and provide a range of customised solutions for the reseller. So what are the advantages of dealing with aggregator companies?
Rob Darby, Sales Director at Comms-care says, "In our case we are multi-vendor, multi-technology company who uses our knowledge and portfolio to provide aggregated solutions to our resellers and their end users. In essence we are a single point of contact taking in a number of disciplines to provide IT support solutions. Aggregator companies can provide a single point of contact for a vast range of products and services. They take away the headache of managing IT support for clients by bringing the right individual sources together to deliver the best possible solution to companies.
How do they manage to construct their solutions for the channel?
Aggregators cherry pick the best vendors, products and services to provide a number of customised solutions for the channel- all while following best practises. In our case we are a multi-vendor, multi-technology company that have knowledge and expertise to know who to choose to join our team. Once we have the right people and accreditations on board we then deliver a portfolio of aggregated solutions to our channel partners and their end users. In essence we are a single point of contact taking in a number of disciplines to provide IT support solutions."
Stephen Dracup of Chess says that the future for resellers is to become more independent, with less need to hang on to the apron strings of their suppliers, enabling them to deliver great service to their own customers.
"Therefore the role of an aggregator is to make it as simple as possible for companies to conduct their business with the most efficient processes, freedom of choice and the most competitive prices all at their fingertips.
The main advantage for any business using an aggregator is their ability to drive down costs for the reseller and ultimately for the customer due to their larger buying power within the industry. Couple this with the dedicated support and service that companies look for in a supplier and you have the ability to set up, maintain and grow your business in the knowledge that you are doing so with the backing of experienced professionals who are fighting to bring you the best possible prices."
Matt Donaldson Channel Manager at Channel Telecom believes that for resellers there are many compelling advantages in partnering with a data aggregator.
"Most importantly a tier 1 network operator is unlikely to deal directly with a reseller unless they make a very large commitment in spending levels with a large upfront payment. An aggregator can offer competitive pricing without the same level of commitment.
Major data networks operators are also better at some service provisions than others both in terms of the actual type of service and geographic coverage. So to get the best data provision for their customers, resellers need to partner with multiple carriers. This is obviously impractical both from an administrative and cost perspective. By partnering with an aggregator, a reseller has access to multiple data networks so the right combination can be configured to meet their customers' needs.
Finally there is the issue of support and technical consultancy. Tier 1 operators will provide minimal support because they expect the companies they supply to have full technical competency. An aggregator will offer specialist data expertise with technical consultancy so that data solutions are designed to meet customers' specific requirements sometimes based on solutions from multiple network providers.
In conclusion if you are buying huge volumes of data you may be able to leverage better pricing by going direct to network operators, but the logistics will be complex and the support minimal."
Stephen Larkin, Director and founder of Juniper Bridge, sees the potential pitfalls when using aggregators is the support element of the service. He believes that products are not single entities and have multi-platform components and that maintaining a cohesive SLA in virtually impossible.
Larkin goes on to say "We have found that suppliers will often point a problem beyond their demarcation point and into another component. We see feature rich products on the market that span technologies being fantastic resell opportunities into expanding markets, however the end to end reliability if becoming greatly flawed. In some cases we have found a support void or no man's land with some products that simply have no ownership."
Larkin advises that when exploring options, certain questions should be asked before deployment such as is there an end-to-end SLA and can the components be identified and broken down? Also cross department or cross platform services must has Operational level agreements (OLA ) in place and these can be tested. Another important factor to consider is does the aggregator have a 24/7 fault management team?"
According to distributor Nimans, working with an aggregator gives resellers a louder voice and more clout in an increasingly competitive data centric world – helping them gain a competitive market advantage.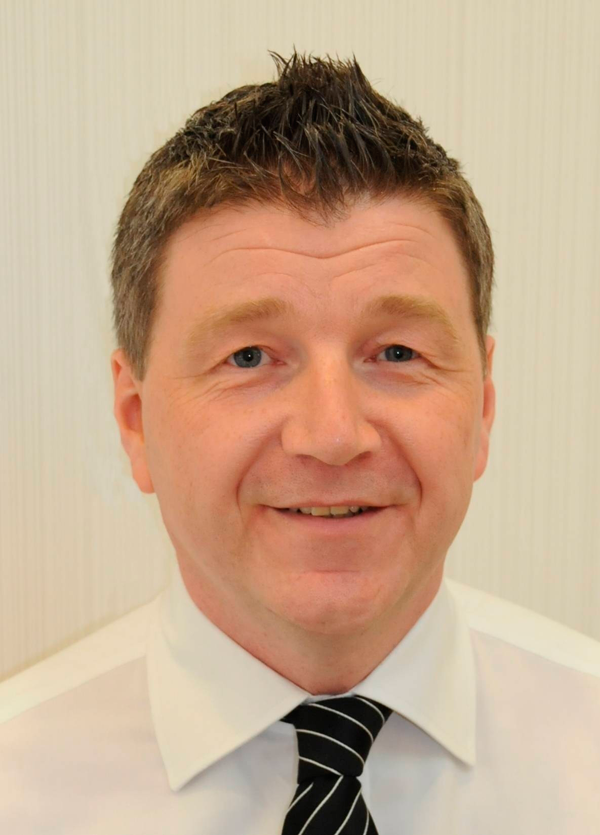 "The role of an aggregator is very important as it allows resellers to access a multitude of different products across different carriers who have different commercial relationships and product sets," says Mark Curtis-Wood, Head of Networks at Nimans.
"Here at Nimans we've gone through an in-depth process to find one total supplier for everything. It's virtually impossible because you've got disparate Service Level Agreements and fibre networks in the country. One supplier will be very strong in one area whilst another will have the edge elsewhere. A total solution that covers everything for a reseller and their customers is very hard to find.
Dealing with an aggregator allows a reseller to spread his choice and cast his net further afield. An aggregator can flex its larger muscles. One of the biggest challenges for a reseller is trying to carve up its pie to keep every single supplier happy. You could end up with very bad commercials or no support because you are a small fish in a big pond or you end up having good commercials but only with a select number of people. An aggregator allows them to have better commercials, more choice and a louder voice with a multitude of providers.
Inevitably the challenge for an aggregator is how they manage their relationships with lots of supply partners and SLA's have to be managed very carefully. Ultimately it comes down to having the strength and internal support in place. An aggregator gets an SLA off a supplier and a good aggregator should be driving accountability for that – holding them responsible for delivering against it
If you are a small reseller that may only do one circuit every six months you don't have a very large voice to go and hold the supplier accountable. In most cases the networks are not great at being held accountable, and that's where an aggregator can assert its authority and resolve any issues."
Tim Loveday, Sales Director- Indirect Channel at Comms Plc says, "There are many advantages to dealing with an aggregator, the main ones however are usually price, a level or service that you just don't get from a carrier direct and also the ability of the aggregator to bring services together from a number of carriers and deliver them to the reseller as a single sourced solution.
How are SLAs managed? 
Rob Darby at Comms-care, "Not all aggregator companies have the same SLA management processes in place- in fact you can usually pick out the reputable providers quickly from the rest of the pack by how well they honour them. Comms-care's service desk offers dynamic SLA management capabilities – so they are all consolidated and managed from one source. All incidents, requests and engineer calls are recorded into an inventory that enables the Comms-care Service Desk to immediately search any recent or previous call records. The 24/7 Comms-care Service Desk can also receive and track calls at any time of the day or night so that channel partners are supported as quickly and as efficiently as possible, thereby helping to reduce downtime and increase network availability."
Stephen Dracup of Chess believes aggregators that invest in automation and customer reseller portals, like Chess, deliver the best service and SLA's to resellers by giving them direct access to carrier provisioning and support structures. "This removes the aggregator as a middleman to every transaction or query, reducing operational lead times down to those provided by the carrier. In due course this will lead to better levels of service a reseller can provide to their own customers."
Matt Donaldson at Channel Telecom, "SLAs will necessarily reflect the service provision terms of the tier 1 data network provider. At Channel Telecom our SLAs mirror the service delivery terms of the network operator and we don't add any 'padding' in regard to fault resolution, minimum uptime, traffic shaping and so on. In this way our resellers and their customers know that they are getting the very best SLAs possible, which could not be improved by going direct."
Tim Loveday of Coms Plc notes that SLA's are usually 'back to backed' with the carrier meaning that the reseller gets a service that is contractually identical to dealing with the carrier. However, in reality, the aggregator always delivers a much higher level of service than the SLA denotes so the reseller generally gets a better level of service and smaller lead times."
Are there real cost savings to be made or is it about getting the user the right service? 
Rob Darby, Sales Director at Comms-care, 'It is a real balancing act between cost and service quality but there can be real savings to be made whilst retaining a high level of customer service. The key is to distinguish between aggregators with a proven track record of delivering service excellence and those who perceive to be doing it but don't have the references to back up their claims. Customer reference sites, case studies and word of mouth endorsements are a great starting point, followed by doing in-depth due diligence on the operational side of a business to see if service efficiencies have been implemented across the business, the result of which is the ability to drive cost effective services without compromise to the service. By fully understanding whether aggregators are in it for the long haul or if they are simply there to seal a deal will ensure the reseller retains their reputation whilst the end user receives real cost savings in line with service enhancements."
Stephen Dracup of Chess, "There are real cost savings to be made as well as getting the user the right service from using an aggregator. Cost savings come in many forms, some often overlooked. For example Chess have relationships with every major carrier and deliver a seamless solution under 1 portal to resellers – for a reseller to engage directly with these carriers incurs many costs from the operational complexity inherent with dealing with many different portals, support teams, knowledge bases, etc. Ultimately a company using an aggregator such as ourselves will benefit from clear, black and white money savings with award winning service, specifically catering for the user's needs."
Matt Donaldson at Channel Telecom, "As ever there's a balance to be struck between price and support. Today the market for data network services is extremely competitive so both the reseller and customer are likely to get an excellent deal on price. The great differentiator is support. Companies now rely on data connectivity to such an extent that support and service uptime are critical to their business. Fast fault resolution for business continuity is more important for most customers than marginal cost savings."
Tim Loveday of Coms Plc says you get both. "There is a genuine price saving to be had by dealing with an aggregator, the carriers really don't want to deal with lots of small resellers as it is pretty labour intensive therefore they offer the larger aggregators preferential rates so that they can go and support the resellers better. On top of this, the ability of the aggregator to bring together products and services from many different suppliers and deliver them in a single portal and on a single invoice, means the service and the savings made by dealing with one supplier for the reseller, are pretty clear. The aggregators add a lot of value to the channel, there really would be a big gap in the market without them."
How do aggregators manage to construct their solutions for the channel?
Stephen Dracup says Chess provide solutions to make 'doing business easy'. "Being 1 supplier with 1 portal, 1 contact and 1 bill gives businesses the freedom of choice to mix and match a range of products under 1 solution.
The model we at Chess have adapted to construct our solutions for resellers follow two core principles, transparency and freedom of choice. Transparency is linked to the ease of use of our systems and freedom of choice in our pricing and product portfolio. These principles enable the reseller to find the best solution to fit their needs and their customers."
Matt Donaldson says the critical factor in designing a data solution is not to take a 'one size fits all' approach. "Every customer's needs are different and data solutions are increasing in complexity and sophistication. The aggregator should make a full technical assessment of the customer requirements based on technical consultation. A solution can then be devised that can meet customer needs and this can based on data services from more than one network provider."
Tim Loveday of Coms, "Better buying power demanded by the volume spent with the carriers allows an aggregator to offer a similar product to a reseller at a recued price than if they sourced it themselves, excluding the regulated product sets such as Openreach lines etc. Add this in to the mix with platforms and portals specifically designed to make life easier for the reseller; the solution offered by the aggregator is pretty aggressive."
Reseller Comment:
James Arnold-Roberts, Director of reseller Genius Networks.
"Converged communication technology is moving on at a pace but one of the biggest problems for businesses wanting to capitalise on the latest solutions is that the networks required to deliver innovative services have often been under provisioned and poorly configured.
Network services supplied by a single carrier might be acceptable in some circumstances or in certain geographic locations. So too can an 'aggregator' who can offer various connectivity options from different carriers but is generally not involved in network engineering or the integration with services. But this is not enough. If your client is a multi-site or multi-national business, taking these routes can lead to greater risk, higher costs and a massively underperforming system. This is where it is essential that the network aggregator has a broader understanding of IT infrastructure and the network integration expertise to go with it.
The most successful developments in converged communications are coming from a new era of converged thinking and real collaboration across the network supply chain. It's an approach championed by a new breed of network aggregators such as Genius Networks. They have the network integration skills, the worldwide partner relationships and the technical capabilities necessary to create next generation, seamlessly integrated global networking solutions using services from multiple carriers, fibre and DSL suppliers. Network aggregators with specialist engineering capabilities, like Genius Networks add tangible value. They can build-in extra resilience where it's needed, reduce problems like latency by utilising regional hubs and use bulk buying and smart routing technologies to ensure best price.
As well as strong partner relationships with leading global carriers and high standards of engineering expertise, the most successful aggregators invest in developing robust core infrastructures – because the quality of the core is fundamental to network capabilities, security and performance. Incorporating protocols like MPLS and SIP for example improves network management and traffic control, while collaboration with forward-thinking infrastructure vendors ensures reliability and resilience. For Genius, the result is a best-of-breed aggregator platform that delivers faster, more responsive services at a much lower cost.
Services are normally fully managed and monitored, providing resellers with the reporting information and technical support services required to meet their clients' needs. With Genius, for example, there's guaranteed quality of service across the entire core and global carrier network, delivering uninterrupted voice and data services supported by a single end-to-end, carrier-grade SLA. Leading aggregators not only provide connectivity, they are also better placed to offer a single source for network-delivered services including some of the most innovative hosted and cloud-based solutions whose performance is powered by a direct connection to the network infrastructure.
Working with a network aggregator and integrator that takes a holistic view of network provisioning and communications services, you benefit from a multi-provider solution, individually designed to meet the end user's specific needs. At the same time, by choosing the right channel partner, resellers can cement existing client relationships and more easily identify additional revenue opportunities."
Ed Says…
For resellers looking to get support that leaves them in their comfort zone as well as end-to-end service provision the aggregators looks a good bet for their irregular network orders. Resellers that sell increased volumes of these solutions may want to consider putting together their own solutions.