Nuvias Group has announced findings from its partner research, revealing 2021's biggest challenges and opportunities in the Channel. The research showed that channel partners expect significant growth in 2021, with cybersecurity key to that growth and healthcare as the biggest vertical opportunity.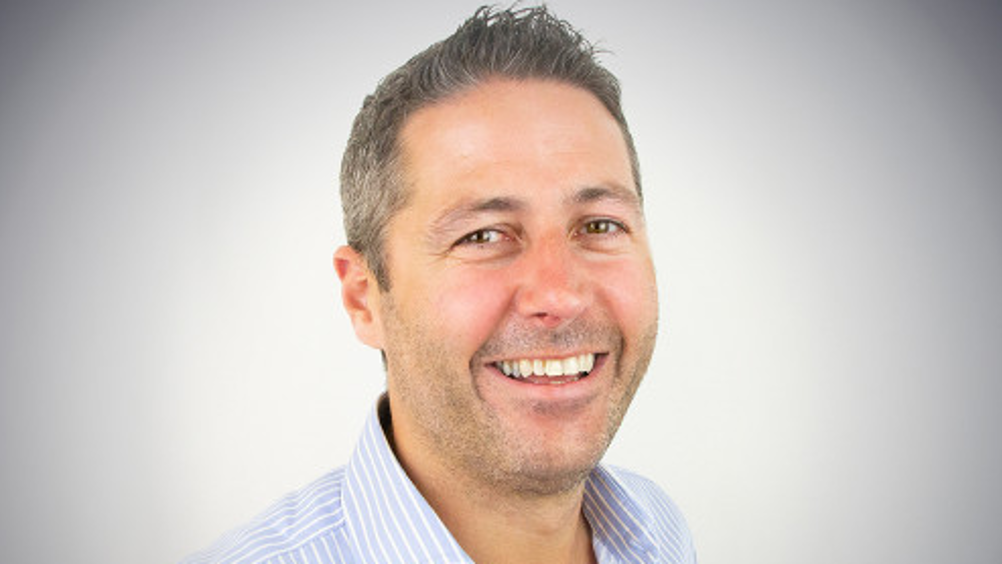 The study also revealed that the Channel has proven robust during the pandemic, with by 69 per cent of partners viewing Covid-19 delays as one of the least important challenges they face. 63 per cent of respondents expect business growth of more than 5 per cent in 2021, with 43 per cent expecting more than 10 per cent growth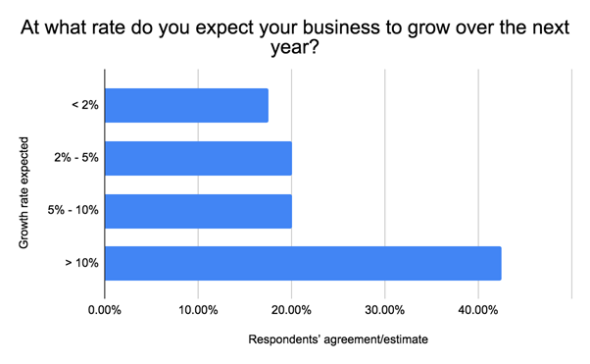 Despite this confident outlook, the report also found that partners recognise some significant challenges that require support from their distributors if this ambitious growth is to be realised.
Just over a half of respondents ranked expanding their customer base as their biggest challenge, with competitive bidding was rated as the second biggest challenge. As a result, partners are looking for sales support – tech sales and marketing were rated as the most valued areas for support from Nuvias.
Cybersecurity is considered by far the best driver of growth, with 82 per cent of respondents agreeing that this technology segment offers the biggest opportunity in the Channel.
Gordon Lyon (pictured), customer director for the UK and Ireland at the Nuvias Group, explained, "We share our partners' positive outlook for 2021; our industry has shown resiliency in 2020 – with adversity comes opportunity. It is rewarding to see enthusiasm for the cybersecurity sector, as we have made significant investments in both personnel and value-added services in this area in 2020 and will continue to do so in 2021. We mirror the feedback of our customers in relation to cloud security, which we also see as a key focus area for 2021."
When it comes to vertical market opportunities, the healthcare sector was identified by over half of respondents (63 per cent), as a key growth opportunity.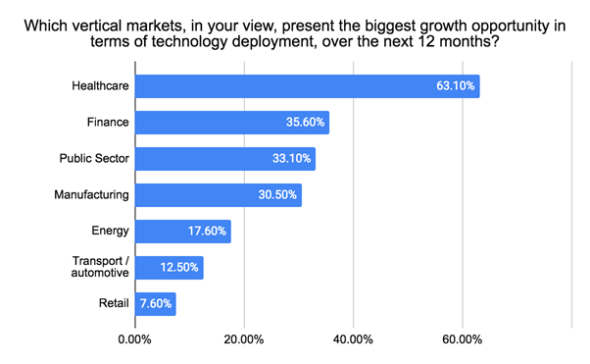 Digital health is an agreed priority at governmental level, within the wider budget devoted to upgrading public healthcare; in December 2020, EU4Health announced the most ambitious funding programme for health ever, with €5.1 billion devoted to reinforcing the EU's healthcare systems. In the UK, the budget was up £52.2 billion from the previous year for 2020/21.
Such provisions will offer improved prospects for partners in this sector. As such, just under a third of respondents recognised the public sector as an area of high growth. After healthcare, finance and public sector were identified as the second and third most significant vertical opportunities for growth, with manufacturing following closely behind.
Lyon added, "In line with partners' need to grow their customer base, we have invested in dynamic business intelligence and reseller acceleration platforms, to help our partners drive more opportunity. Our priority remains to keep collaboration tight with partners as our collective intelligence will help us deliver to fast-changing customer needs."