Nimans has opened a new Manchester Trade Counter facility – based in Trafford Park - and added hundreds of new product lines in the process as part of a major collection service investment.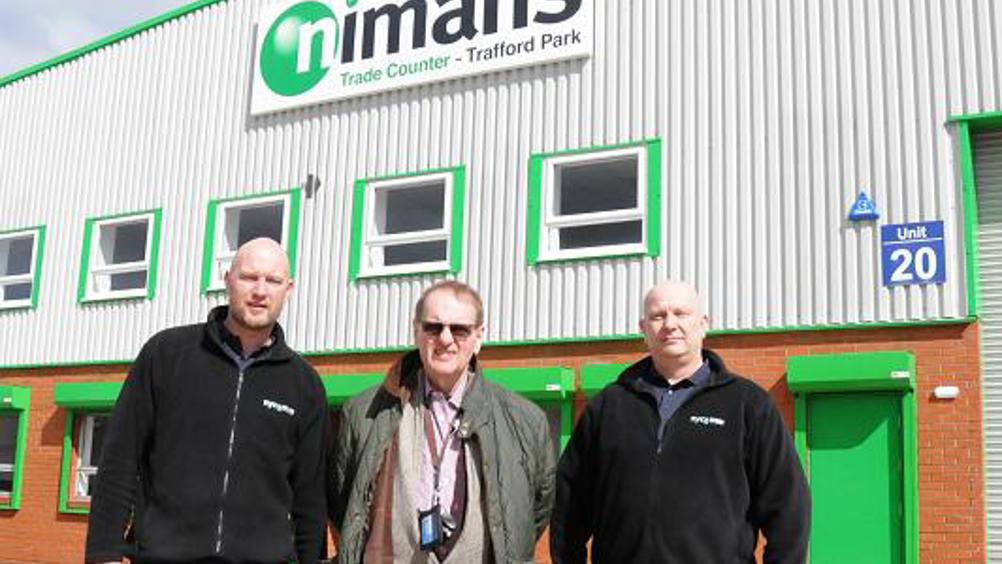 Complementing an existing service at its Salford headquarters, the new 10,000 sq ft unit is spearheaded by industry experts Geoff Wilde and Bob Hinder who boast more than 40 years combined data infrastructure industry expertise.
Cable Management, Tools, Cabinets, Trunking, Fibre, Power Distribution and Labelling Machines and Accessories are some of the many expanded areas of activity. Thousands of lines are available for immediate collection - to help resellers complete a job from start to finish – from a fully stocked warehouse. New brands include Super Rod (cable rods), Dymo (labelling), Draper (tools), Faithful (tools) as well as basket and cable trays, plus accessories.
Visitors can take advantage of expert knowledge, an expanded product range, huge stock levels and competitive pricing as part of a significant expansion of Nimans' Trade Counter operations.
"More than 30 years ago I started Nimans by opening a Trade Counter, repairing radio equipment and it's always been my ambition to develop more," Chairman Julian Niman explained. "I am very proud of this new facility which offers customers the chance to conveniently pick-up a much bigger range of products and take advantage of expert advice from Geoff and Bob."
The new facility benefits from extended opening hours (from 8.30am) and also includes a large training room. The Trafford Part trade counter is conveniently located on the outskirts of the city, close to the M602 and M60 motorways, near The Trafford Centre shopping complex.