O2's Personalised mobile marketing service delivers the most efficient channel for sales in a multimedia campaign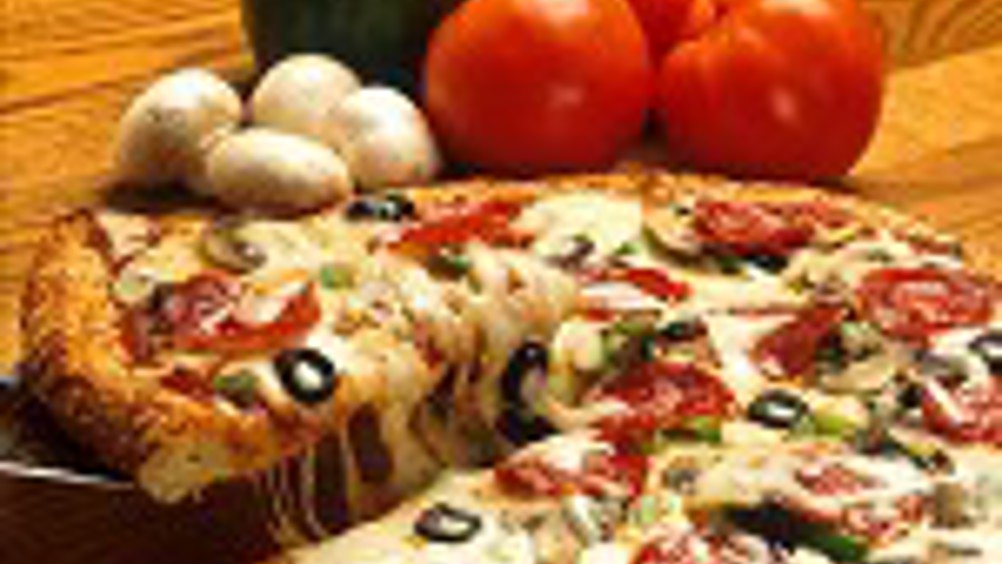 O2 Media today announces the results of one of its most successful campaigns to date with Pizza Hut and Starcom. The campaign, which has used a range of O2 services and Starcom's expertise, has illustrated the power and efficiency that mobile messaging as a channel can play in a media campaign.
Delivering some of the most impressive results, ever publicly shared, mobile was the best performing channel at driving sales and revenue throughout the whole campaign. Mobile was 142% more efficient in delivering incremental sales revenue than the measured campaign average, 4.4 times more efficient than TV and 2.6 times more efficient than online. The mobile strategy indicates that mobile messaging has a pivotal role to play in engaging and driving purchase intent with the consumer.
Alongside strong competition in the high street, Pizza Hut's main challenge has been the increasing prevalence of offer-based promotions, which has created consumers that are less loyal and more price sensitive. As part of a wider media campaign, designed and run by Starcom for Pizza Hut, O2 Media was tasked to help drive footfall at key times of the day and raise awareness of Pizza Hut's Happy Hour, Lunch Buffet and Kids Eat Free promotional offers.
The response from O2 Media was to use a combination of highly targeted communication tools to target Pizza Hut's two key audiences: families and sociables. While O2's demographic profiling called Eat, Drink and Shop indicated these audiences were more likely to frequent Pizza Hut Restaurants, O2 More's intelligent targeting was used to reach these customers and promote Pizza Hut's Kids Eat Free and 'Don't Open Me' Gift Giveaway. O2 Media's You are Here was then able to reach consumers aged 18+, who were within half a mile of Pizza Hut's 343 UK restaurants, according to the appropriate time of day. These offers were also promoted through Priority Moments, O2's location based loyalty program that delivers exclusive, best-in-market rewards and experiences to O2 customers.
Scott Muncaster, Marketing Manager, Digital at Pizza Hut said: "We're delighted with these results because efficiency is always important in digital. Mobile is a particularly exciting platform as it is highly targeted and has the ability to reach people near our restaurants, and we look forward to working with O2 again in future campaigns."
Claire Valoti, managing director at O2 Media, said, "This campaign really illustrates the power and impact that mobile messaging can have as part of the campaign mix out performing TV and online, two bedrock media channels. What has worked particularly well is the way the campaign was developed very much in partnership with Starcom and Pizza Hut in ensuring that we were part of the main media mix but also a really thorough interrogation of the results. All parties wanted to truly understand both the efficiency and impact of mobile within a multimedia schedule. As our offering evolves we can increasingly deliver and offer a better understanding the potential role of mobile messaging in driving engagement and its role in purchase intent as the cause of a sale is an increasingly complex task."
Researching the performance of mobile messaging has also been an integral part of the campaign mix. Using Starcom's propriety research model POEM, which recognises differences in consumer behaviour within the areas of Paid, Owned and Earned Media, Starcom and O2 Media found that, in general, Paid Media attracted strangers to Pizza Hut, Owned Media attracted customers, while Earned Media attracted Pizza Hut fans.
Starcom were able to identify the roles played by each media channel and ultimately quantify a level of ROI of both direct and indirect sales and, unlike traditional econometrics, recognised that sales can come from multiple channel interactions. In this campaign mobile played as equal a role as TV, Digital and ATM – which were all classified as 'Complete Drivers' because they each assisted other channels and directly drove sales.
The analysed campaign ran for 15 months (from Nov 2010 to January 2012) and involved TV, Radio, Facebook, Digital, Out Of Home and ATM. Different elements of O2 Media mobile services were deployed in the final stages of the campaign for 30 days.
O2 More is a permission-based advertising service that uses aggregated customer data to deliver targeted rich media messaging and offers from brands that want to engage a consumer's attention, drive consideration, awareness and ultimately purchase intent. It can be the centre point of a media plan or be used tactically to give a targeted boost to other media campaigns. The service only sends a single message a day.
Starcom are part of Starcom MediaVest Group, the Human Experience Company. Our dream is to grow our clients' business by transforming human behavior through uplifting, meaningful human experiences. These brand 'experiences' are brought to life by distinct, strategic point-of-views—Truth and Design and Space for Ideas-- created and owned by SMG's two global agency brands: MediaVest and Starcom, respectively. Ranked one of the largest brand communications groups in the world, Starcom MediaVest Group (www.smvgroup.com) encompasses an integrated network of human experience strategists, investment specialists, content creators and digital experts.