Sipsynergy, a cloud collaboration service provider, says they are the first UK hosted communications provider to offer their partners Cisco's new 7800 and 8800 series multi-platform phones. The new phones are fully compatible with sipsynergy's Business Hosted Communications Service (BHC) and with most legacy third party call systems. Partners can order the handsets individually or offer a specially priced BHC bundle which includes a Cisco 7821 IP handset and fully inclusive minutes package.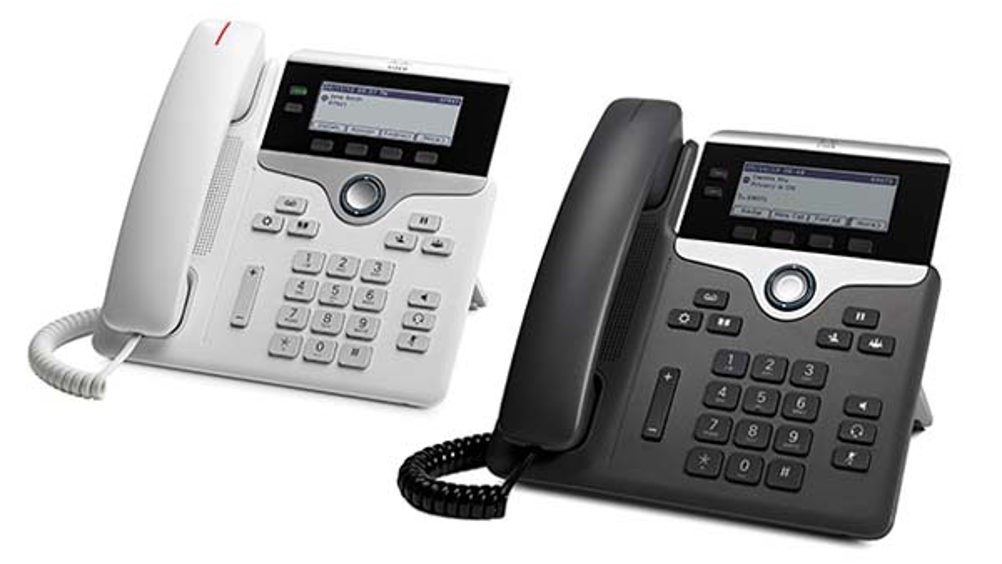 The new phones replace the outgoing SPA-500 series, offering more features and functionality previously only available to higher end solutions. Unlike many traditional multi-platform phones, the new series are software upgradeable to take advantage of the Cisco's full collaboration feature capabilities.
Toby Gold, CEO at sipsynergy said, "It's great to be the first to offer these handsets to the market, particularly as they add new vitality to all vendor hosted and hybrid offerings. Whilst we provide services to all types of communications partners, we can now give traditional Cisco houses a natural and powerful Cisco 'hosted' alternative. We continue to develop our service offering to create genuine differentiation in what has become a rather crowded but limited choice market."
The new series phones and BHC bundle are available to order immediately.
However, Dave Reynolds, Managing Director of Dutch based hosted telephony provider Xelion, has been in touch to say that these Cisco phones 'have been selling in the UK since the start of 2017 through resellers such as PMGC and Voice2Voice'.
Ian Hunter at Comms Business Magazine commented, "The devil is in the detail here and the sipsynergy claim relates to a specific call control version of the phones. We are expecting detailed clarification of this first thing Wednesday or sooner. Stand by..."
UPDATE:
Bren Adams, Marketing Manager at sipsynergy, has provided a more detailed explanation of the announcement.
"To give a little background, sipsynergy was (I understand) the first UK Cisco partner to gain access to and conduct compatibility testing on our HCS platform with the 7800 and 8800 series in late 2016.  At the beginning of 2017, we co-hosted a four-day UK roadshow with Cisco to promote and issue 3rd party call (multi-platform phones) variants of the handsets to channel partners to trial.
The 3rd party units differ from the normal Cisco 7800 & 8800 handsets insofar as the firmware does not immediately support the advanced SIP features found on HCS and CUCM systems, and is aimed at working across a wide range of existing SIP-based systems. These handsets are however, firmware upgradeable so that they can become fully featured in the future.
As your article mentions, anyone can ship the handsets and have been able to for a while, and have been doing. Our claim is that we offer the first hosted bundle with these series (particularly the Cisco 7821) as standard in the U.K.
I hope this has cleared any confusion, and appreciate that both series phones have been around since 2016."