IP telephony specialist Snom has launched a promotional deal, which will run from 1st September until 31st December 2018.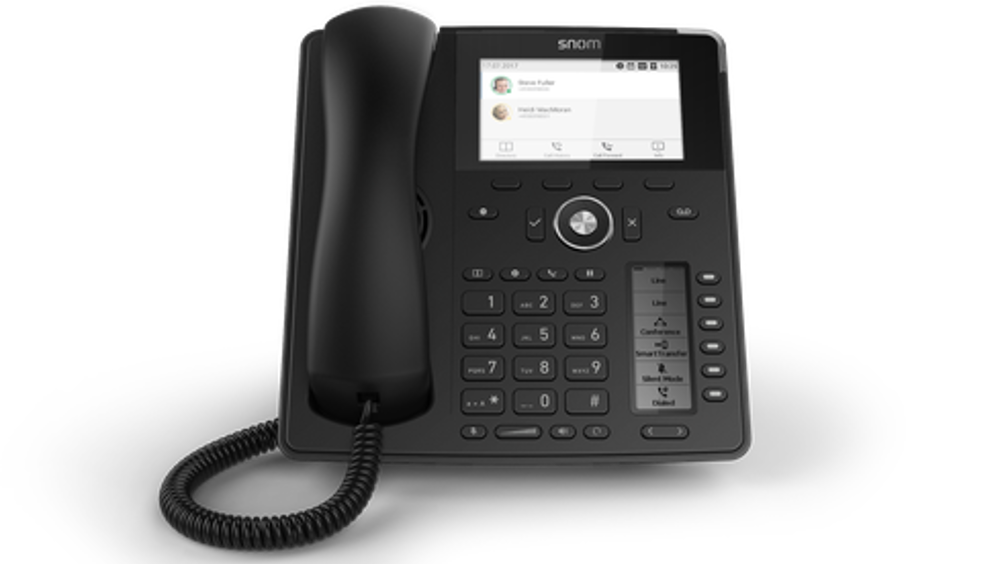 Snom is offering specialised dealers – and those affiliated to its partner programme – discounts of more than 20%. Those who buy ten Snom D785 will get two more IP telephones for free. In addition to this discount, registered partners will also receive an after-sales bonus based on the conditions set out in Snom's partner programme.
"This autumn, we have decided to launch a strong marketing campaign and promotional deal that will create an impact on the market" Gernot Sagl, CEO of Snom, commented on the campaign. "This promotion will allow everyone to experience our high-quality products and understand why we are specialists in the field."
At the heart of the campaign is the flagship product of the 7xx series, the Snom D785 (Pictured). This  model, which offers a combination of state-of-the-art technology and elegant design, sets new standards with its innovative user interface. The D785's high-resolution display and practical second screen makes it a key product in Snom's twenty-year history.