Zoom has announced a range of new features to help users better connect with colleagues and clients through its video conferencing software.

New features include filters, reactions, improved lighting capabilities, and enhanced noise suppression. In a blog post, the company explained that these new features are designed to address the reality that "feeling connected when working from home is still challenging".
Zoom has improved background noise suppression so that users are less likely to have calls interrupted by noises such as barking dogs or whirring fans. At the low setting, soft background music can still be heard, whereas the high suppression feature gives users distraction-free audio for important meetings and presentations.
The company has also introduced more presentation options for users. When sharing PowerPoint or Keynote presentations as a virtual background, video will now overlay on the slides "weathercaster style". Users can resize and move the video to any part of the screen so it fits how they want to present their slides.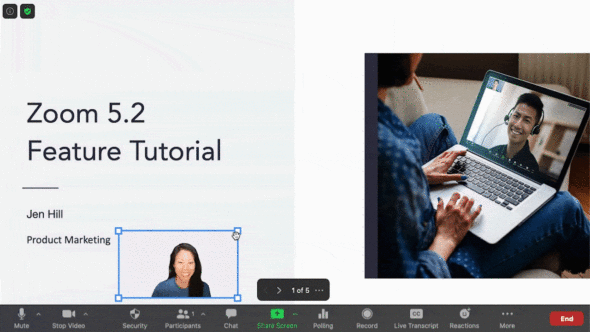 Other new features focus on addressing how "the casual and fun elements that bring us together in the office seem to be missing from virtual meeting culture". Users can add stickers to "grow unicorn horns, wear a pirate eye patch, or hang out on the slopes in aerospace goggles". There are also new colour filters, as well as a new 'touch up my appearance' option to help users "feel even more video-ready".
These new features can be accessed through upgrading to Zoom 5.2. Organisations that want to limit this functionality can disable meeting filters at the account, group, and user levels in the Zoom web portal.