The first 5G services went live at the end of 2019 and, despite the uncertainty presented by the first half of this year, businesses have continued to build out their offerings. What is next for 5G?

The seeds of 5G have started to crop up across the UK, but they have not yet taken root. That means vendors, distributors and resellers alike have plenty of opportunities to develop products and services that can truly make the most of 5G capabilities.
Strong partnerships will be fundamental to delivering on this considerable promise. Gavin Jones, BT Wholesale Channel Director, explained, "5G will undoubtedly change the channel. Its networks consist of varied technologies, all working together to deliver a super-fast, resilient and smart end result. That's why constant dialogue with operators, as well as the manufacturers of 5G-ready devices, will be imperative to maximise the opportunities for the channel and their customers."
He added, "Collaboration with the channel, built on strong partnerships with operators, will speed up the development of next generation data-driven, automated, self-healing solutions. All of this will help to minimise downtime, create 5G business models and maximise channel opportunities."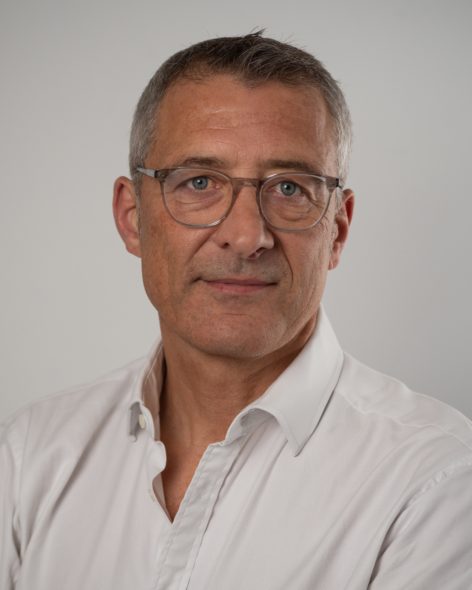 Yet partners will need to rise to the challenge too. John Mitchell, Senior Director EMEA Channel at Gigamon, said, "5G represents unprecedented connectivity opportunities. It will drive a new growth cycle within the communication technology sector and allow partners to assist their customers by becoming experts at implementing 5G services as well as understanding the new security challenges 5G deployment will bring. Anyone deploying security solutions or architectures now need to ensure they are 5G ready, so they can deploy 5G as seamlessly as possible at the time they choose."
Mitchell added that 5G also represents an opportunity for partners to expand their customer relationships. There might still a requirement for physical solutions but, he said, partners leading with managed services will provide greater value to customers making the transition.
Specialised services
What this means for individual businesses will vary drastically but, as an example, a company specialising in virtualisation can use 5G capabilities to deliver remote device management. Adam Wilson, Regional Channel Manager (EMEA) at Vonage, explained his company's opportunity lies in using the greater speed in transmission and lower latency capabilities of 5G to do just that.
He said that 5G means "Vonage will be in a position to better implement and prioritise virtual networks to remote devices, required to deliver real-time applications such as video and voice over IP. Vonage and our channel partners will be able to deliver a more complete mobile experience, rich in high quality video and voice for example. This will bring more opportunity to the channel on the basis they position their consultancy services appropriately."
Of course, 5G will not transform our world overnight. Kevin Hasley, Chief Commercial Officer at RootMetrics, explained that 5G rollouts will continue to increase availability, but third-party testing will be key to separating fact from fiction. He said, "Objective testing that offers a clear view of performance and coverage will be key to assure deployments are on track. Improved latency is also a critical step forward.
"Right now, 5G networks are operating as Non-Standalone. This means 5G piggybacks on the same architecture used for LTE. As 5G networks grow, we'll start to see 5G Stand Alone. Among other benefits, moving to 5G SA will help improve latency. We'll be keeping an eye on both the growth of 5G availability and movement toward 5G SA over the near and mid-term."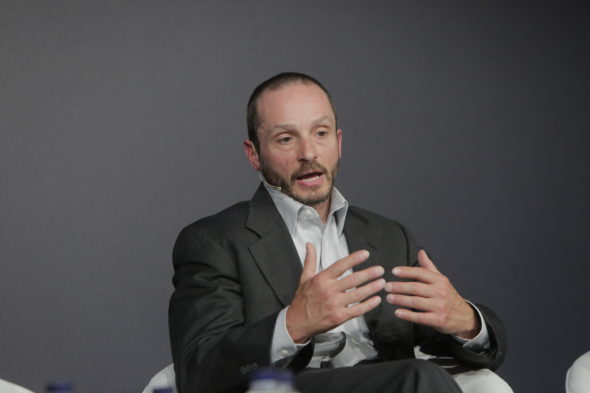 Partnering for success
The channel will have to keep a close eye on how the market evolves, and partner with businesses that share similar outlooks. A10 Networks will certainly be taking this approach. Chris Martin, the company's Channel Director, explained, "Currently as an organisation we are looking to build a partner ecosystem to help customers with their 5G journey and address initial concerns such as network security, IoT demand and performance and lack of agility and visibility. In the future, it will be important that organisations only work with those partners that have the skills required and buy into their technology. Additionally, you will see a vendor focus on those partners that have the specialist skills within a specific vertical to help develop the best solution for their customers."
The after-effects of the ongoing coronavirus pandemic will also present opportunities as 5G services become more widescale. Gigamon's Mitchell said that now working from home has proven to be a viable solution for many employees, ensuring this continues to be workable will require the right strategy. He said, "Companies need to build long-term solutions in the short-term to make this a more permanent reality: for example, we have seen digital transformation projects accelerate to accommodate the shift to remote working. As this is the case, customers will need assistance from partners to finish and fully implement transitions to the cloud and ensure visibility of network traffic that was previously LAN-focused but now finds its way travelling to employees' houses."
What's more, there are security considerations that need to be evaluated when using any type of broadband – from existing 4G services and fibre broadband, through to 5G. Gigamon's Mitchell explained, "With the rise of WFH and bring your own device (BYOD) initiatives, ransomware has become a major issue this year. It has therefore never been more important for customers to have visibility into all network traffic, and they will need to decide how secure they want to be.
"Visibility technology can be positioned as an insurance policy by partners, especially as their customers make demands for unbeatable savings and cost-effective solutions that pay for themselves. Nearly all partners are having to address costs and a reduction in their customers budgets, so monetary constraints will remain a reality for at least the next 12 months."
Not quite plain sailing
This progress has been somewhat muted by the UK government announcing in July that it will be restricting the use of new Huawei equipment after this year, as well as requiring mobile network operators to remove all Huawei kit from their networks by 2027. What that means for the Channel remains to be seen but, as Huawei is a significant supplier of network infrastructure, these measures will undoubtably cause at least a ripple across 5G deployments.
When asked how the proposed restrictions might impact the channel, a Huawei spokesperson said, "We've announced no change to our strategy. We are conducting a detailed review of what the announcement means for our business here in the UK; it remains too early to speculate."
In the meantime, businesses are preparing for any eventuality. BT Wholesale's Gavin Jones explained, "The security of networks is an absolute priority. Clearly the proposed restrictions on the use of Huawei equipment in 5G and FTTP networks has logistical and cost implications for communications providers in the UK market – however, we believe the timescales outlined will allow us and our partners to make these changes without impacting on the coverage or resilience of existing networks. It will also allow us to continue to rollout 5G and full fibre networks without a significant impact on the timescales we've previously announced."
Developing 5G offerings
Now that 5G needs to make that difficult transition from hype to reality, the channel will need to be smart with what 5G offerings are developed. Mark Gilmour, head of mobile connectivity solutions, Colt Technology Services, said, "For 5G to be a long-term success, it needs to transition from just being a mobile operator public play into a democratised private and multi-channel play."
He added that 5G is still the domain of the public mobile operators, but the channel will drive industry-specific applications. This, he said, is where the opportunity lies for non-mobile network operator players to benefit from 5G development.
For BT Wholesale's Gavin Jones, delivering on the promise of 5G requires a focus on improving network capacity, latency and quality. To do this, he said, "It is imperative the channel ensures it is partnering with operators that can help them deliver their end-to-end 5G mission, through a combination of in-depth technical knowledge and vast industry experience. 5G is really about the integration of business services and you will see multiple different technologies for complimentary use cases within a single building, office or campus environment in the future."
Collaborations will clearly be vital to making the jump from idea to success – whether that is between vendors and distributors, or resellers and end users. Right now, there is a lot left to play for.
---
This article was part of our 'Road to Full Fibre' supplement in September 2020.
Other articles from the supplement can be read on the links below:
A digital version of the full supplement can be accessed here.