The UK is at an inflection point with its fibre roll out strategy, and the Comms Business 'Road to Full Fibre' supplement looks at what is at stake. In this guide, sponsored by CityFibre, we examine the emerging digital opportunities available to the Channel. Here, Andrew Wilson, Head of Wholesale at CityFibre, walks us through why regional partners are the key to a successful transition.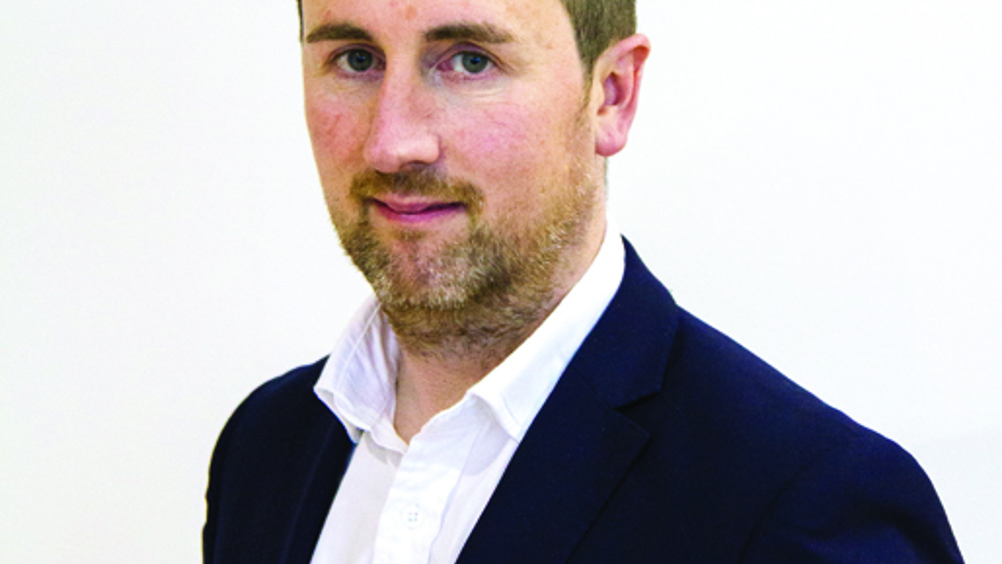 In the complex market landscape of 2020, the main lesson to be drawn is that connectivity plays an absolutely vital role in underpinning the performance of businesses in the UK. That's why the road to full fibre should also be seen as the road to recovery, and indeed the road to success for our economy.
It is hugely encouraging that the UK Government understands the significance of full fibre roll out and remains committed to working with infrastructure builders to achieve its ambition of widespread coverage by 2025.
When you analyse the numbers behind the economic value that full fibre brings, it is easy to see why the stakes are so high. Research undertaken for CityFibre by specialist economic development and regeneration consultancy, Regeneris, suggests that full fibre roll out across 100 UK towns and cities will bring a positive economic impact of £43 billion. This includes £2.21 billion in business productivity and £1.9 billion in worker flexibility, both of which are crucial in the wake of COVID-19.
That is why it is imperative that the UK invests in full fibre today and why CityFibre, as the country's third digital infrastructure platform, is firmly committed to a £4 billion roll out programme to deliver full fibre to up to eight million premises, which will be substantially completed by 2025.
Picking up the pace
To meet the ambition of delivering full fibre across the UK within the next five years, the industry needs to scale up at pace. CityFibre has increased its headcount significantly in 2020 and earlier this year we announced a three-year recruitment and training programme to provide up to 10,000 people with jobs across our network construction partners. We are investing on this scale to ensure we deliver the maximum opportunity and best quality of service for our partners as quickly as possible.
Growth on this scale brings with it a wealth of opportunity for the channel and CityFibre is supporting wholesale partners to deliver innovative, reliable, and gigabit-capable full fibre connectivity to businesses across the UK. We expect the number of new towns and cities that we serve to grow significantly in the remaining part of 2020 and into 2021.
But it's about more than just selling connectivity services for us. CityFibre connects not just businesses, but whole communities in a shared vision, with regional partners who act as local heroes and true champions for positive change. We are their closest ally, supporting them at every stage in delivering full fibre to their chosen markets.
Expand your own network footprint
In 2020, we are supporting partners in finding new ways to take our full fibre offering to market. This collaborative and proactive approach has seen our partners come out of the slump felt by almost every sector during the last few months with real impetus and momentum. Current sales levels are almost on a par with pre-lockdown numbers, which is a phenomenal achievement.
Wherever you sit in the wholesale ecosystem, CityFibre supports you and enables your delivery of full fibre connectivity. Whether that's to a specific city, a region or nationally, we enable you to break free of the constraints of traditional incumbents and access a new, gigabit-capable, future-proofed infrastructure to expand your own network footprint cost-effectively.
The journey ahead
We are fortunate to be part of a vibrant and pivotal sector for the UK and on the road to full fibre we're firmly in the fast lane. We are keen to take our wholesale partners with us on what promises to be an exciting journey over the next few years.
We hope you will take tremendous value from this special publication and, whatever your next steps are on the road to full fibre, CityFibre is ready to offer you all the support you need.
---
This article was part of our 'Road to Full Fibre' supplement in September 2020.
Other articles from the supplement can be read on the links below:
A digital version of the full supplement can be accessed here.